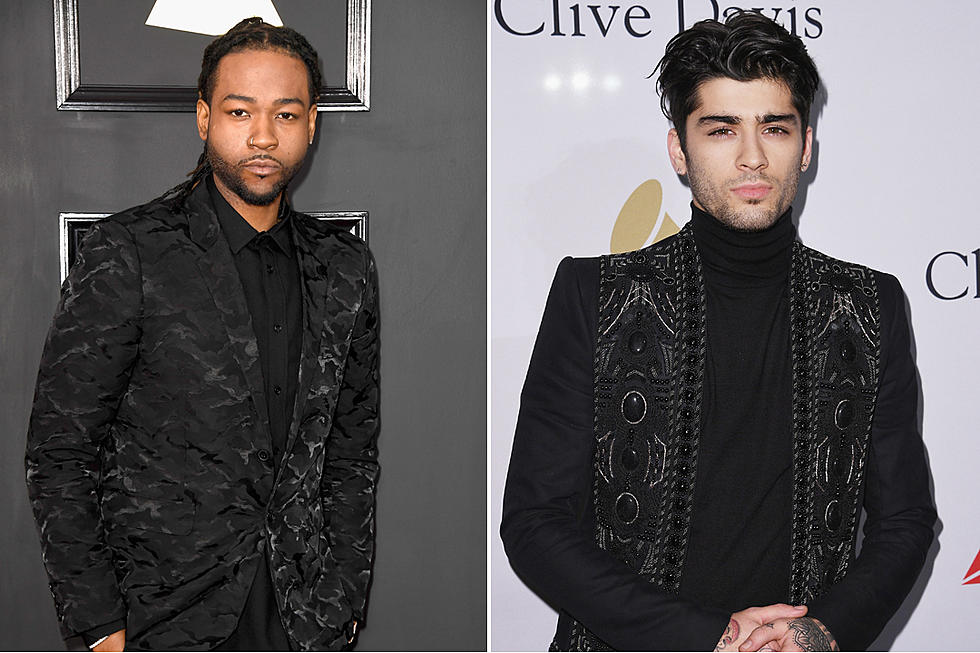 PartyNextDoor and Zayn Have a New Song on the Way
Frazier Harrison/Kevork Djansezian, Getty Images (2)
PartyNextDoor promised a few days ago that he had new music on the way and luckily for Party fans, he wasn't lying. The OVO singer has a new collab on the way with English pop singer Zayn. Zayn posted a promotional photo of the new single on his Instagram today (March 21) and nearly sent his own fanbase into a frenzy. The song, presumably titled "Still Got Time," is Zayn's with a Party feature. Both guys have dedicated online fandoms so this track has hit written all over it already.
This isn't Zayn's first introduction into the hip-hop world. The former boy bander linked up with Chris Brown and Usher for the remix to of C-Breezy's "Back To Sleep" in early 2016.
Party was named Songwriter of the Year at the 2017 MTV Woodies this past week and thanked listeners online with an Instagram post, writing, "Writer of the year, thank you @mtv God is the greatest," PND says. "This was a goal of mine coming off that world tour in '15. New music for this spring/summer and thank you to my fans!!"
While we all wait for this new Party material to drop, fans of the talented singer/songwriter can listen to his melodic contributions on Drake's latest body of work, his More Life playlist. Party is credited as a producer and songwriter on the 22-track project, lending his vocals to the lovelorn track "Since Way Back."
Check out the cover art for the impending Zayn x Party collab below.
Fans Name Rappers They Think Will Blow Up This Year