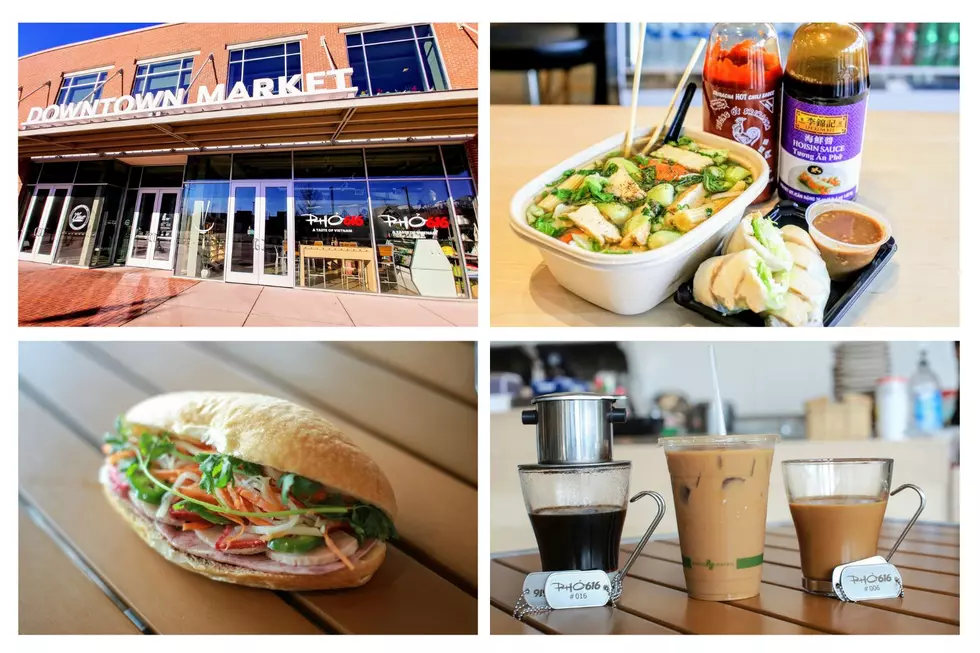 PHO 616 Moving Out of Grand Rapids' Downtown Market Over 'Irreconcilable Differences'
Pho 616, Facebook
Pho 616, a Vietnamese restaurant and catering service, is looking for a new home.
For half a decade, Pho 616 has operated out of the Grand Rapids Downtown Market at 435 Ionia Ave. SW.
The restaurant shared news of the move to Facebook:
We are currently moving and relocating our business. Thank you to our patrons and neighboring vendors for your love and support these last five years! We're looking forward to a new chapter for Pho 616 Grand Rapids. (To be announced)
In the original post, which has since been edited, Pho 616 stated,
With irreconcilable differences, we choose not to renew our lease with the Downtown Market and [are] in the process of clearing out our space and relocating our business.
Customers are sharing their support for Pho 616 online.
Marie writes,
You introduced us to not only a wonderful menu, but allowed us to be part of your family. We'll be watching for your next chapter!
Laura says,
Can't wait to visit you in your new location!
According to Grand Rapids Magazine, Owners Ty Nguyen and Han Lee opened Pho 616 at the Downtown Market in Fall of 2017.
The head chef is Nguyen's mother, Cam Loan Nguyen.
Pho 616 serves Vietnamese specialties made from family recipes like pho noodle soup, bahn mi, spring rolls, and Vietnamese Coffee.
We'll keep you posted when we learn Pho 616's new location!
In the meantime, Pho 616 says they'll still offer catering services, and anyone interested in booking them should reach out via email to pho616gr@gmail.com.
Top 25 Restaurants West Michigan Wants Right Now