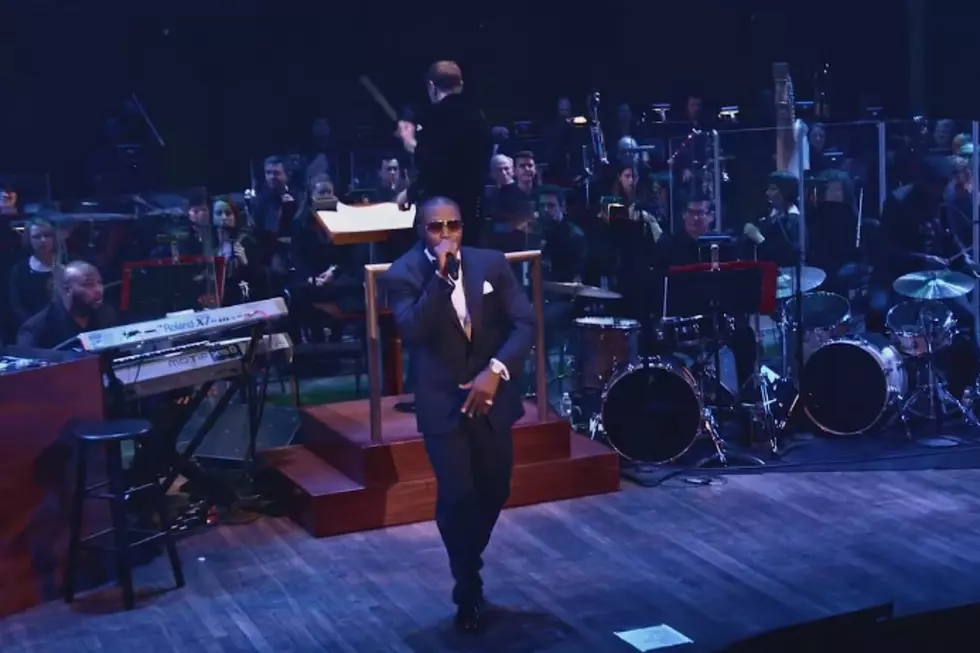 Watch a Preview of 'Nas: Live From the Kennedy Center' With the National Symphony Orchestra
MassAppeal via YouTube
Nas is one of hip-hop's greatest griots, and has been for over 20 years, and his debut album, Illmatic is a national treasure. The illustrious Esco has brought his magnum opus to the John F. Kennedy Center for the Performing Arts in Washington D.C., with a live performance of the LP backed by the National Symphony Orchestra.
The Queens rapper recently dropped a promo for the epic set. "You can say I had a foresight about where I would be, where I should be, where I had to be," Esco says in a voice over, while clips of Queensbridge and footage from his rehearsal at the Kennedy Center flash across the screen. "Before there was a fan base or a crowd or a audience, I was the fan base. The mirror was my audience. Myself in a room by myself was all I needed."
Nas offers classical takes on rap classics like "N.Y. State of Mind," "The World Is Yours," "Memory Lane (Sittin' in Da Park)" and "It Ain't Hard to Tell."
"I worked on my thing. I worked on my craft and I stuck to it," he says on the preview. "I hope that you can look through the dream with me and see the journey I took to be on this stage with an orchestra."
The production was put on by Mass Appeal, and directed by Jason Goldwatch and executive produced by Nas, Anthony Saleh and Peter Bittenbender. The performance premieres nationwide Feb. 2 at 9 p.m. EST on PBS.
Watch a preview of Nas' upcoming live performance from the Kennedy Center below.
See 10 Times Rappers Went at Fox News