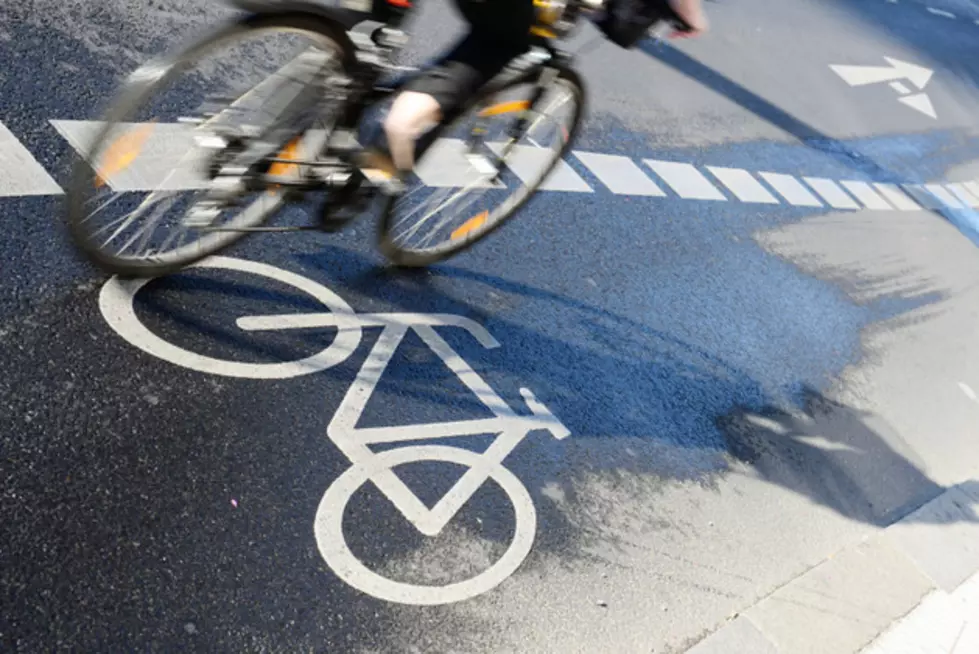 Reminder: Here's The Way Green 'Bike Boxes' Work [Video]
olaser, ThinkStock
The City of Grand Rapids continues to update the bicycle infrastructure, so here's a reminder on how to those green painted intersections are supposed to work.
With sales of new and used bicycles spiking in the wake of the coronavirus pandemic, city officials have continued their improvements of biking infrastructure in the city.
As part of their 'Bike Action Plan', more bike lanes and bright green 'bike boxes' have appeared in the city. I've noticed the updating of lanes along North Monroe to Leonard, including the adding of bike boxes at the Monroe and Ottawa and Monroe and Leonard intersections.
So here's a quick video reminder as to how the green bike boxes aid cyclists turning left from those intersections. Keep an eye out, as more cyclists than ever have taken to the city streets.
Now, if we can get somebody to clean the junk out of the bike lanes, that would be great. More on that, next week.