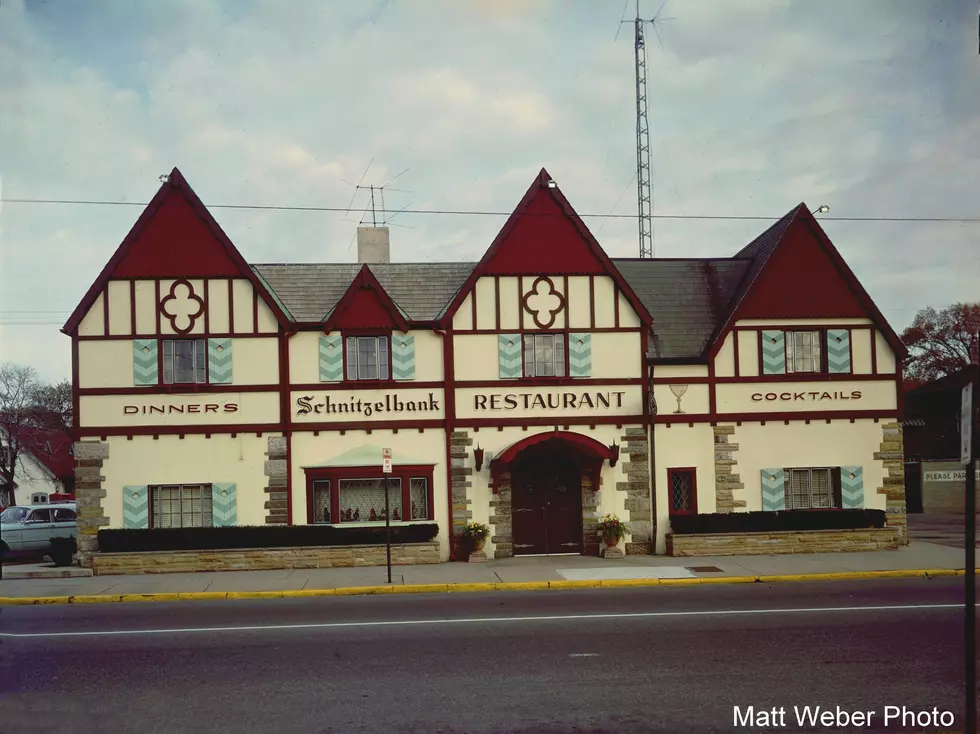 Do You Remember the Schnitzelbank Restaurant? It Was a Great Place!
Matt Weber/Facebook
Ah, the great restaurants of Grand Rapids past. So many are gone now, but not the memories. One of my most favorite memories is that of the Schnitzelbank. What a classic place!
Sitting on the corner of Jefferson Street and Wealthy for so many years, it was the oldest restaurant in Grand Rapids. Affectionately known as "The Schnitz" by all who loved to eat there, this German restaurant opened in 1934 on Wealthy Street in Grand Rapids and moved to its Jefferson Street location in 1938.
The restaurant was family-owned and run for three generations, and that doesn't happen very often. Sadly, they closed on January 31, 2006. Why? Mary Free Bed Hospital made them an offer they couldn't refuse. After many overtures, the owners decided that the time had come and the offer was right to sell the restaurant to the hospital and retire.
The food was amazing authentic German wiener schnitzel, sauerbraten, rouladen, German sausages, and sauerkraut among so much more. They had a very large selection of imported beers and wines, German of course.
Remember the hand-carved wooden chandeliers depicting German scenes, and the hand-painted scenes on the walls, the classic furniture that had been hand made right here in Grand Rapids, cuckoo clocks, beer steins and so much more. People thought the walls must have been wall papered, but nope, they were all hand painted. Pretty amazing.
Is there anything left from the original Schnitzelbank?
You bet, the Schnitz Deli! It was started by the Schnitzelbank 21-years ago on Fulton, and is still going strong. Oh, those sandwiches.....they are killer! Anybody who's anybody has to eat at the Schnitz Deli, including famed actor John C. Reilly!
And now, there is the Schnitz Ada Grille in Ada, above the Ada Bike Shop.
Not only do they have the killer Schnitz Deli sandwiches, but a full, chef inspired menu along with a full bar. Another great place to go.
Time moves on, we all understand that, but that longing for the authentic German food remains. Mmmmm.......
50 Most Popular Chain Restaurants in America
YouGov investigated the most popular dining brands in the country, and Stacker compiled the list to give readers context on the findings. Read on to look through America's vast and divergent variety of restaurants—maybe you'll even find a favorite or two.