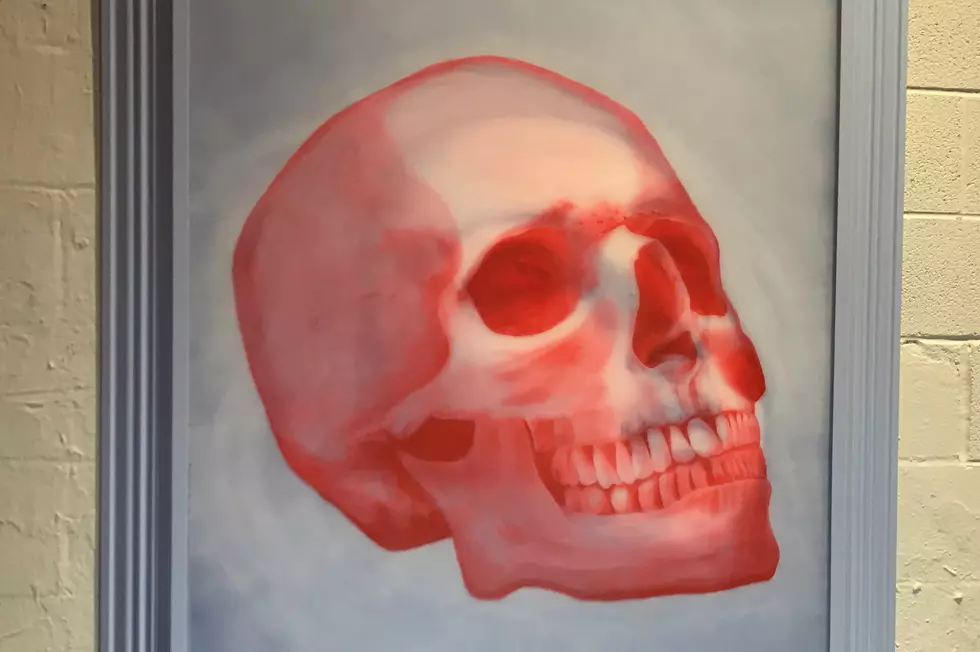 See How Looking Through a Red Filter Changes This ArtPrize Entry
Matt Milhouse, TSM
Shane Nearman's To What End can be seen at Monroe Community Church during ArtPrize 10.
You'll have to look at the ArtPrize entry twice because a red filter completely changes what you see.
This year, Shane Nearman's To What End uses a small piece of red stained glass to alter the view of an oil painting hanging on a nearby wall.
The skull, a universal symbol of death, is a reflection on mortality - a memento mori. The reclaimed gothic church wood panel, and blood-red stained glass, reference the crucifixion of Jesus Christ. Peering through the red stained glass at the skull allows the discovery of Mary Magdalene, who symbolizes the human condition, sin, repentance and life.
There's plenty of symbolism here, but I can't help but to be reminded of having seen the same type of transformation come from the prize found inside of a Cracker Jack box.