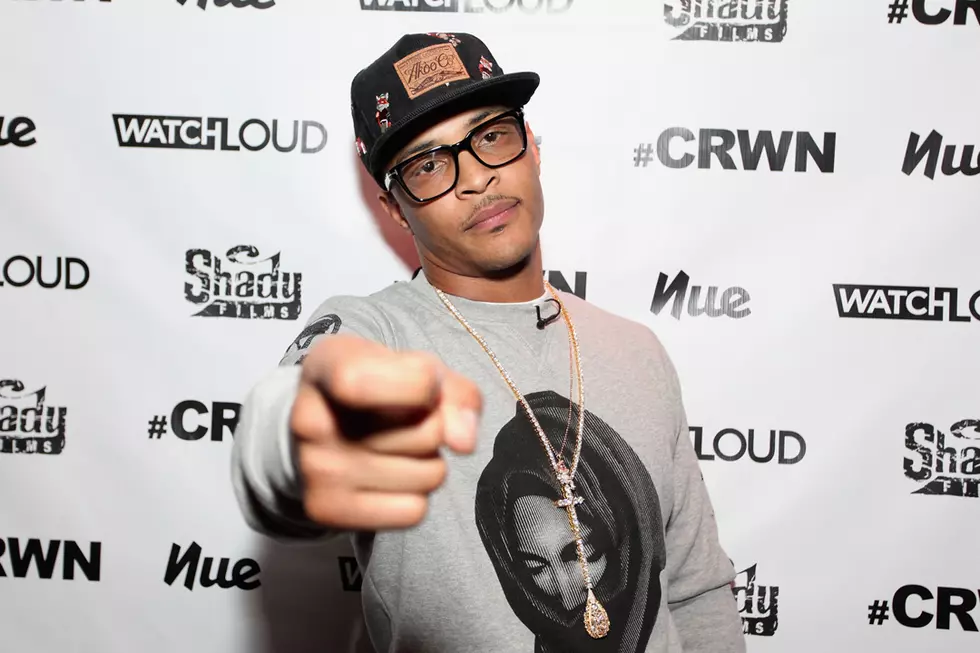 T.I. Tells Overzealous Fan He's Getting Too Close While Pumping Gas
Donald Bowers, Getty Images
One of the pitfalls of being a celebrity is that fans can sometimes run up on you and ask for a pic or autograph while you're just trying to mind your own business. T.I., a seasoned vet in the game and ATL hero, is probably used to this by now. But still, the "We Will Not" rapper just wasn't having it when he got his personal space violated by a fan during his day off.
A series of videos you can see below show Tip letting an overly eager fan have it when the man got too close to him while he was just trying to pump gas.
"Real niggas pull up in the hood where they from," says the narrator of the video, catching Tip pumping at an Atlanta area gas station. The video then shows a male fan getting close to the MC to take selfies with him
"How many goddamn selfies you gon' take? You a grown ass man..." Tip says to the man after he kept snapping shots. As the second video shows, T.I. gets increasingly heated about the fan violating his personal space and things get increasingly hilarious.
"I ain't playing no games nigga, I'm kicking some real nigga shit. You standing all close to me, leaning on my truck and shit. You getting way too close and I don't know you like that," says Tip, speaking at a mile a minute.
By the third video, the hostility level between Tip and the man is high as the man's friends get involved in the argument. Luckily by the fourth video, the situation seems to have been diffused and Tip, though still visibly annoyed, calmly takes a photo with the fan. Watch the series of clips below for yourself.
20 Hip-Hop Albums Turning 10 in 2017