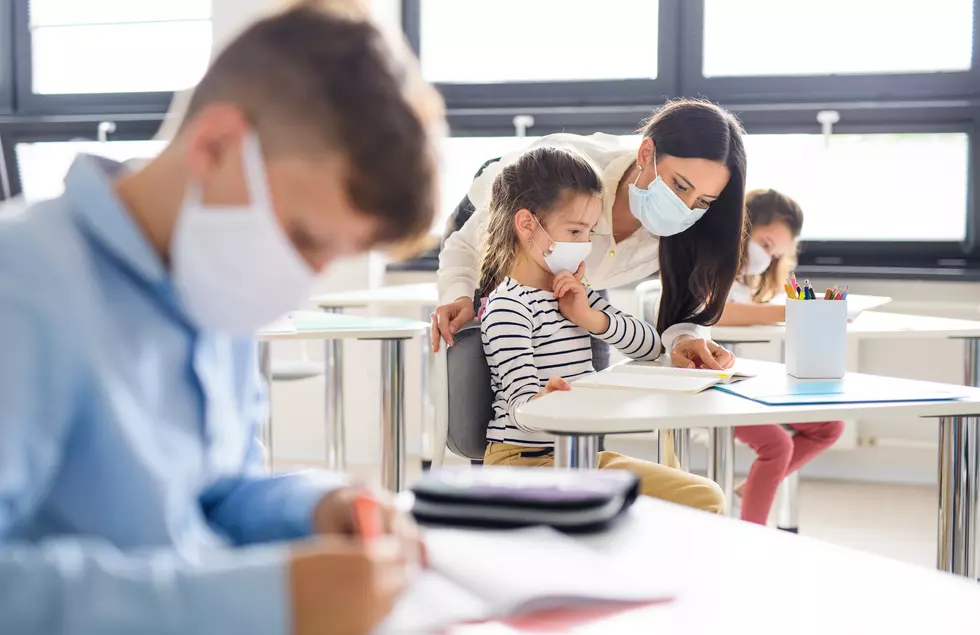 There Are Now 120 Schools In Michigan With COVID-19 Outbreaks
Halfpoint
The new cases and schools with outbreaks will be listed on Monday, but from the previous week the total number of schools affected grew from 93 to 120.  The additional 27 schools that were added to the list included 6 pre-school and elementary schools, 7 middle schools and junior highs, 12 high schools, 1 college and 1 university.
The case count ranges from just 2 staff members, students or a combination at several schools to 10 positive cases affecting staff and students at Spring Arbor University.
The most recent outbreaks, which were reported on October 18th, include schools from counties all across the state and the longest ongoing outbreaks were first reported on August 14th.
Colleges and Universities seem to be the worst hit in the state followed by high schools.  But, middle schools, junior highs, elementary schools, and pre-schools also have dozens of outbreaks and possibly hundreds of positive COVID-19 cases.
As far as whether students or faculty are accounting for the bulk of the positive cases, it is unclear but appears to be a mixed bag.  The way the state reports the positive cases is only whether they are from students, staff, or both.  So, if there are 10 cases at a school and it affects both students and staff (listed as both), it does not determine how many cases are from students vs staff.
The City of Grand Haven's 'For the Love of Community' Mask Campaign