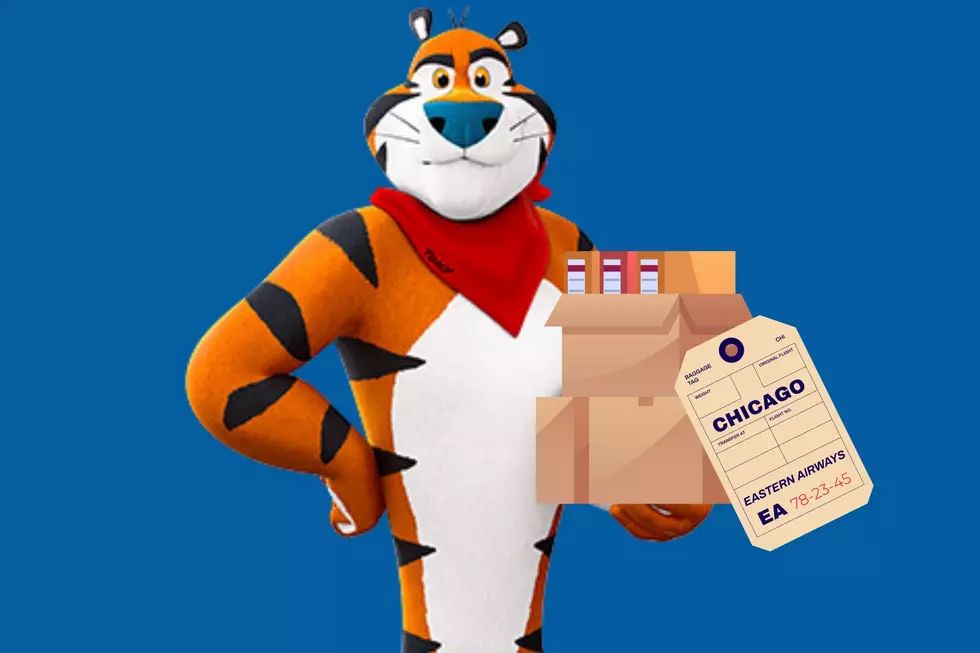 They'rrreee Gone! Kellogg's Is Leaving Michigan And Now We Know Why
Kellogg's Frosted Flakes via Facebook | Canva
Kellogg's Co. is set to split into three separate companies that will be focused on separate entities. According to the official press release, Kellogg's will temporarily operate under Global Snacking, Co., North America Cereal Co., and Plant, Co.
The company's official headquarters will move from Battle Creek, Michigan to Chicago. However, the company will still maintain both headquarters in both cities for its snack section of the company. According to AP, the snack company makes up roughly 80% of current sales.
Kellogg's also owns MorningStar Farms. MorningStar Farms is globally known for its meat substitutes. The company announced that the spinoff of the to-be-named cereal and plant-based food companies will likely be completed by the end of 2023.
CEO Steve Cahillane told the Associated Press, "These businesses all have significant standalone potential, and an enhanced focus will enable them to better direct their resources toward their distinct strategic priorities."
Cahillane is set to become the new chairman and CEO of the snack section of the company. According to the press release, "the proposed management team for the North America Cereal Co. and Plant Co. will be named at a later date."
The press release states that the cereal company's "portfolio is comprised of iconic, world-class brands such as Kellogg's, Frosted Flakes, Froot Loops, Mini-Wheats, Special K, Raisin Bran, Rice Krispies, Corn Flakes, Kashi, and Bear Naked."
History of Kellogg
The company, Kellogg's, was founded as the Sanitas Food Company back in 1990 by W.K. Kellogg and Dr. John H. Kellogg. Together, the brothers formulated a way of producing crunchy flakes of processed grain. According to the official website, W.K. Kellogg opened the "Battle Creek Toasted Corn Flake Company" in 1906.
LOOK: 40 Discontinued & Special Edition Kellogg's Cereals