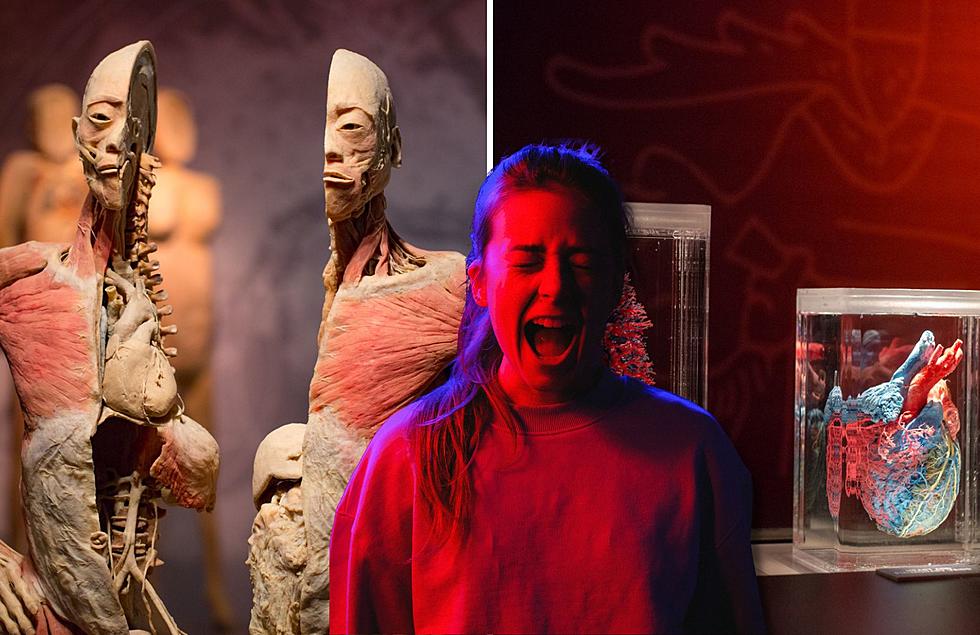 This Michigan Museum Has an Exhibit With REAL BODIES?!
Canva
I love a good museum or two!
As a DC native, I have been inside every Smithsonian and various museums that DC has to offer.
I love being able to learn about key points in history (the right way).
However, some museums are a little bit more creepy than others. You may be thinking that I am talking about Madame Tussauds.
You would be incorrect. This exhibition that is coming to Michigan might be the creepiest museum ever!
This exhibition is putting REAL BODIES on display!
"You'll never see your body the same way again!
That is exactly what representatives from the Michigan museum say about the well-known REAL BODIES exhibit.
This touring exhibit has been either creeping out or impressing people for roughly 15 years!
According to the website,
"REAL BODIES uses real human specimens that have been respectfully preserved to explore the complex inner workings of the human form in a refreshing and thought-provoking style. System by system, the exhibition provides an approachable and fascinating insight into what's happening inside every one of us."
The bodies are mostly sourced from a Chinese institute and they are preserved using a process called plastination.
If you are a little squeamish, scroll down two sentences...
Wikipedia says,
"Plastination is a technique or process used in anatomy to preserve bodies or body parts...The water and fat are replaced by certain plastics, yielding specimens that can be touched, do not smell or decay, and even retain most properties of the original sample."
Well, if you visit, at least the bodies won't smell bad.
What museum is this Real Bodies exhibit coming to?
If you are not completely creeped out, you can see the exhibit soon at the Sloan Museum of Discovery in Flint!
The REAL BODIES exhibit will be at the Sloan from July 7th to January 14th of 2024.
If you want to buy tickets and you live outside of Genesee County, you can buy them here.
If you are a resident of Genesee County, you will get a discount by buying your tickets here.
☠️ Weird $#!t People Have Googled About Human Bones
🎼 Billy Currington once sang, "God is great, beer is good, and people are crazy."
😳 Well, Billy, after looking up the legality of buying and selling human bones, we can officially attest to the fact that people are, in fact, crazy.
🤔 The gallery below features the weirdest $#!t people have Googled about human bones.
💰 From buying and selling them, to how they taste and artistic ways to preserve them, Google is a bottomless pit of morbid questions and curiosities.
😉 So have fun with that.