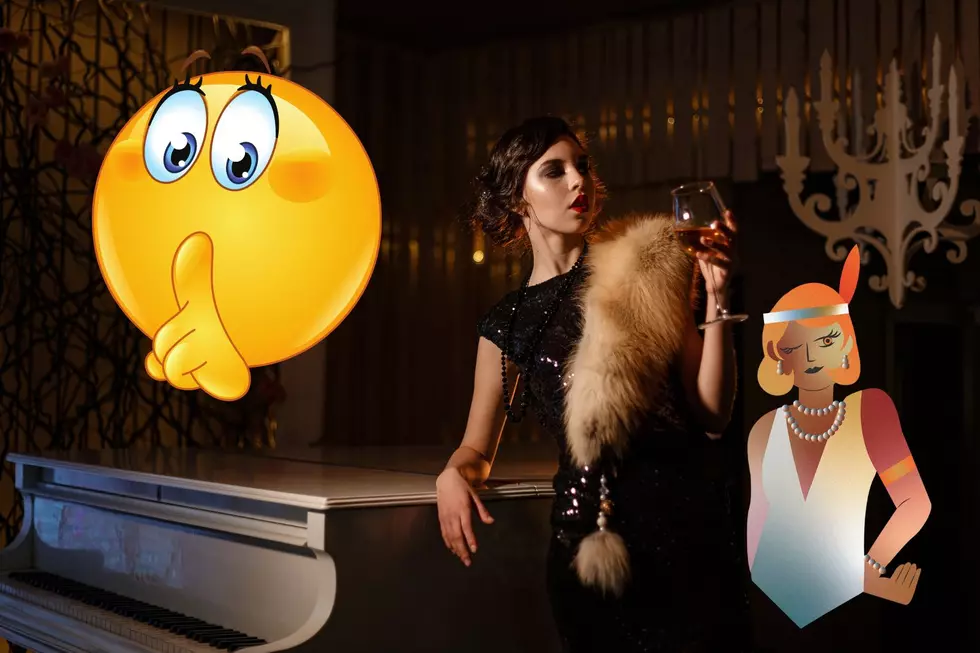 Travel Back in Time at These Grand Rapids Speakeasies
Credit: Canva
Multiple things come to mind when I think of the 1920s.
Commonly known as the "Roaring 20s" or the "Jazz Age," jazz bands, bootleggers, Broadway's beginnings, and flappers were just a few of the things happening in this decade.
NCpedia states that the 20s "represented an era of change and growth. The decade was one of learning and exploration."
Wouldn't it be nice to travel back in time for a little 1920s adventure?
You are in luck! You can experience a small amount of the "Roaring 20s" right here in Grand Rapids at these local 'speakeasies.'
SpeakEZ Lounge is the first 'speakeasy-style' bar that I heard of when I asked around.
No password is required to enter a new decade at SpeakEZ. On the lounge's website, it reads:
"With subtle hints of the prohibition-era "speakeasy" pubs, SpeakEZ Lounge boasts classic cocktails, some tasty infusions, and plenty of fine craft beers."

 
With several menu options, there is no way you cannot find something to satisfy your urge.
SEZ's brunch received Revue Magazine's "Best of the West" Best Brunch in Grand Rapids for 5 years straight.
Opened in the summer of 2015, SideBar is one of the most recommended 'speakeasies' in Grand Rapids.
 

 

 

View this post on Instagram

 
Make sure you get there in a reasonable amount of time since SideBar only occupies 18 seats.
Kari S posted a review on Yelp saying SideBar is the
"best bar downtown. Great vibes, unreal (strong) drinks, and super nice staff. Bernie the owner is such a nice guy. One of my favorite hidden gems downtown. Can't wait to come back!"
This might be my favorite out of the entire list. The tagline by itself draws me in: "For those in the know."
According to IDC's website, it is
"One of the best-kept secrets in the Hotel District. A private, covered, year-round balcony bar with indoor and outdoor seating, a panoramic view of the street below and the city above."
Now, do not think you can go to this secret bar with jeans and a crop top. The dress code is "dress like you know what Ladies and Gentlemen should dress like."
The location is on a need-to-know basis so you have to sign up for the email list.
Bars and Restaurants Participating in Lansing's Social Districts
Have you ever heard of a "social district"? It's an area that allows you to enjoy booze while out in the great outdoors. And by great outdoors, I mean some city blocks downtown. Lansing has officially decided to make the once temporary social districts a permanent fixture. Now, you can enjoy your favorite beer, wine, or cocktails in certain public areas in Lansing. You can find Lansing's social districts in Downtown, REO Town, and Old Town. Check out the list below to see which bars and restaurants are participating.