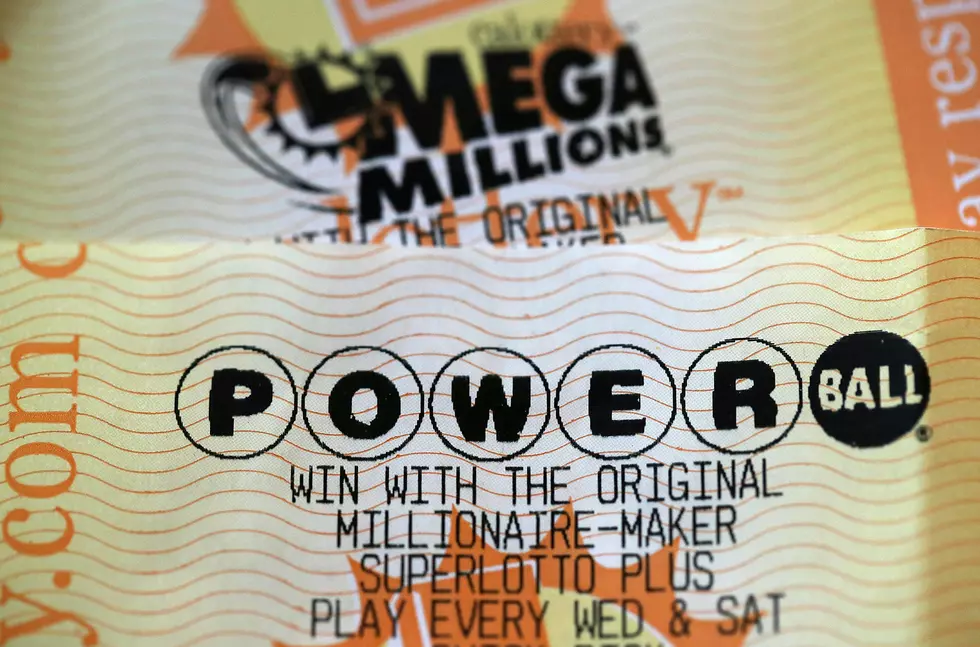 Unclaimed $2 Million Powerball Ticket Sold In Michigan
Justin Sullivan
Pull out your wallets and purses and check your lotto tickets because there is currently and unclaimed $2 million Powerball winning lotto ticket that was sold in Michigan.
The ticket was sold at KC's Lake Thirteen Party Store in Farwell, MI.
According to MichiganLotteryNumbers.com, The Powerball winner has up to one year to claim his or her prize.  And, "Prizes over $50,000 need to be claimed in person at the Michigan Lottery's central office in Lansing. You will first need to complete an online claim by logging on to your account and selecting 'Tax Reported Winnings'. You are then advised to call the Michigan Lottery on 517-373-1237 to arrange an appointment."
The next drawing for the Powerball Jackpot is set for Saturday, October 3rd, and is currently well over $40 million.  You can learn more about the Powerball drawings and watch them live at Powerball.com.
Hopefully you are the winner and you can find your ticket, because $2 million is truly life changing!
The Michigan Problem Gambling Helpline
1-800-270-7117
The Michigan Problem Gambling Helpline is a toll-free, confidential, one-on-one helpline that can give you the help and support you need to overcome a gambling addiction. Trained, experienced counselors are available 24 hours a day, seven days a week. The Helpline is available to Michigan residents only.
Five Great Places to Ride Your Motorcyle in Michigan