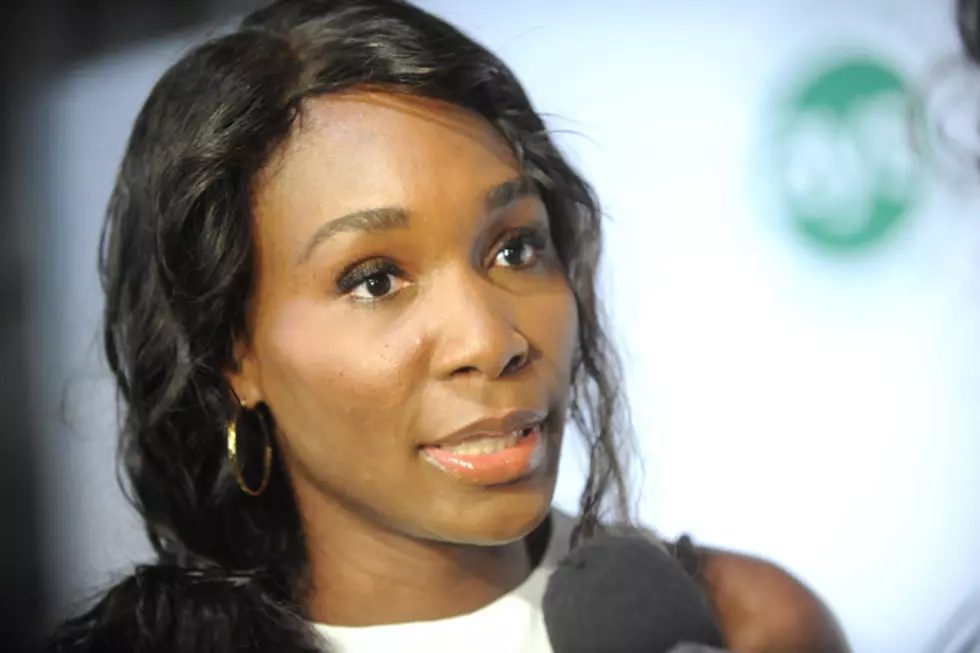 Venus Williams Breaks into Tears During Wimbeldon Press Conference After Being Asked About Fatal Car Crash [VIDEO]
Brad Barket, Getty Images
Venus Williams became emotional when she was asked about a recent car crash she was involved in that left 78-year-old Jerome Barson dead.
At the time, Williams was answering questions at a press conference after winning her first match at Wimbledon, and that's when the subject of the accident came up.
"I'm completely speechless," she said tearfully, before stopping and attempting to gather herself. After a long pause, a man's voice can be heard asking the reporters to move on with their questioning.
According to TMZ, the tennis star is being accused of failing to yield at a yellow light and speeding through an intersection, which caused the crash that happened June 9. The man died, while his wife was severally injured. The family is suing Williams in a wrongful death suit.
You can see a clip of the press conference above.