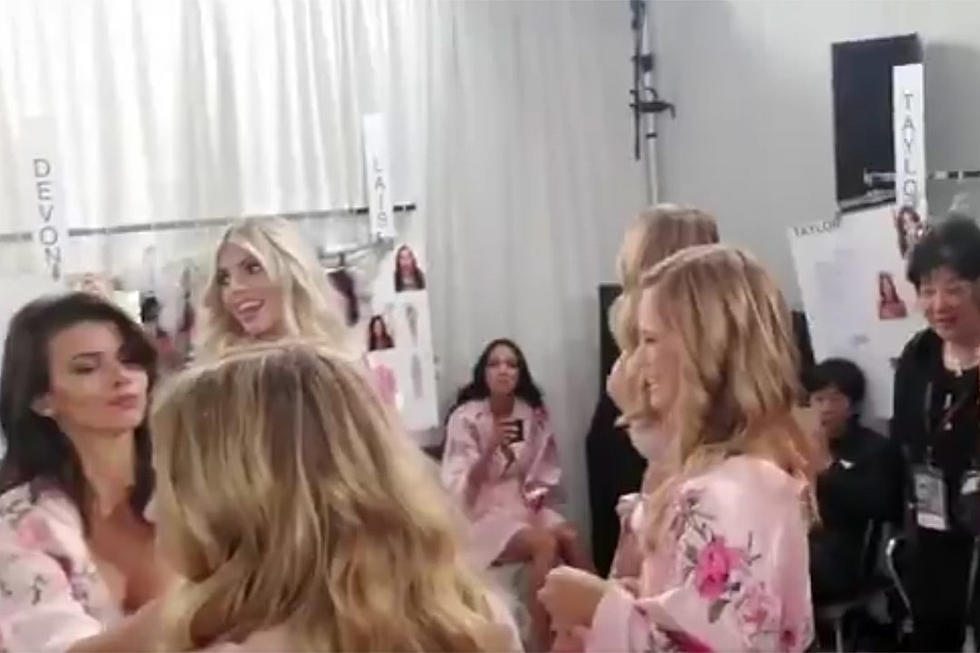 Victoria's Secret Models Catch Heat for Using N-Word While Rapping to Cardi B's "Bodak Yellow"
@PopCrave via Twitter
Cardi B's "Bodak Yellow" is one of 2017's biggest songs and many hip-hop fans know all the lyrics to the track, but there are a few words in the song that shouldn't be said by everyone.
Earlier this week, a group of Victoria's Secret models were caught using the N-word while rapping along to "Bodak Yellow" backstage. The short clip shows several models who appear to be White, rapping, "I don't wanna choose/And I'm quick, cut a nigga off, so don't comfortable."
It's unclear which models actually said the word, as the video pans around the room, but the clip does start off by showing model Karlie Kloss before moving to others. Model Devon Windsor can also be seen dancing along and rapping, but she clearly keeps quiet when the lyric featuring the N-word pops up.
Since the release of the video, a number of people on Twitter have been calling out the models, with some even going as far as suggesting they be fired. "Hearing these 'niggas' but not seeing no niggas," tweeted one person. "There's barely a handful of black Victoria's Secret models there, but there were about 20 voices saying the N-word," tweeted another.
Cardi B did not respond to the video but did retweet one person who wrote, "All these bitches said nigga, too."
In related Cardi B news, the New York rapper was nominated for two Grammys earlier this week. Bardi's "Bodak Yellow" earned nominations for Best Rap Song and Best Rap Performance.
Check out the video of the models rapping below.
See 21 of Hip-Hop's Biggest First-Week Sales in 2017 (So Far)