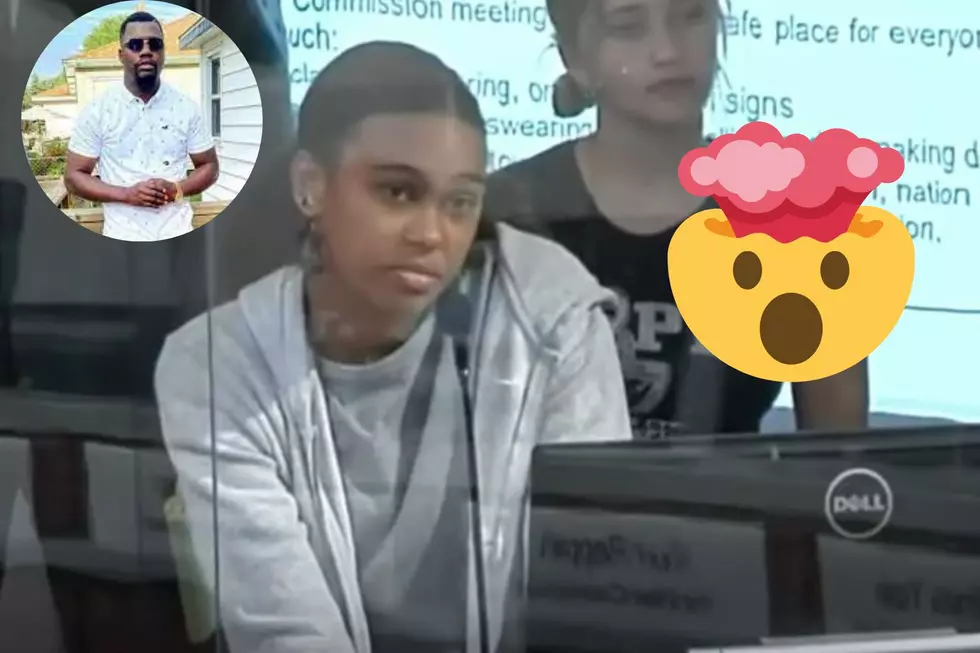 Video Of 13-year-old activist calling out Grand Rapids officials goes viral again
Credit: Canva & In Context via YouTube
Never underestimate a young teenager who is speaking her mind!
Back in May, Grand Rapids was able to witness a young legend in the making.
Now, her powerful speech is making the rounds on social media channels again.
13-year-old Naiara Tamminga stood in front of the city commission board and calls out the city officials for mishandling the death of Patrick Lyoya.
As we previously reported, 26-year-old Patrick Lyoya was fatally shot by Officer Christopher Schurr. This tragedy happened during a traffic stop on April 4th, 2022.
As of now, Christopher Schurr was fired from the police force and charged with second-degree murder. The next court hearing for his sentencing was pushed back to August 30th.
On May 17th, Naiara Tamminga delivered her powerful message to the Grand Rapids city commission board starting off by saying:
"I don't trust any of you. I don't trust any of the police officers because you have shown time and time again that we cannot trust you."
In the video, while Tamminga is speaking, her small group of friends is behind her consigning every single word.
The City High Middle Schooler continues and emphasizes that she and her fellow IB classmates are smart. However, the city commission board, in her words, "None of you are smart?"
"None of you can recognize murders? You can identify there is a problem, but you cannot fix it. I don't know much about the law. Again. I'm young, but I'm pretty sure an accomplice to a murder should be arrested. And right now, all of you sitting and doing nothing are accomplices to murder."
Tamminga brings up how she is "too scared" to walk outside with her 5-year-old little brother and how simply wearing a hoodie can cause trouble for her, her little brother, and the entire Black community.
Naiara Tamminga showed Grand Rapids (and now, the world) that she and her classmates are the future. She showed us that young people's voices should always be heard.
Justice for Patrick Lyoya
The verdict for the death of Patrick Lyoya has been announced.