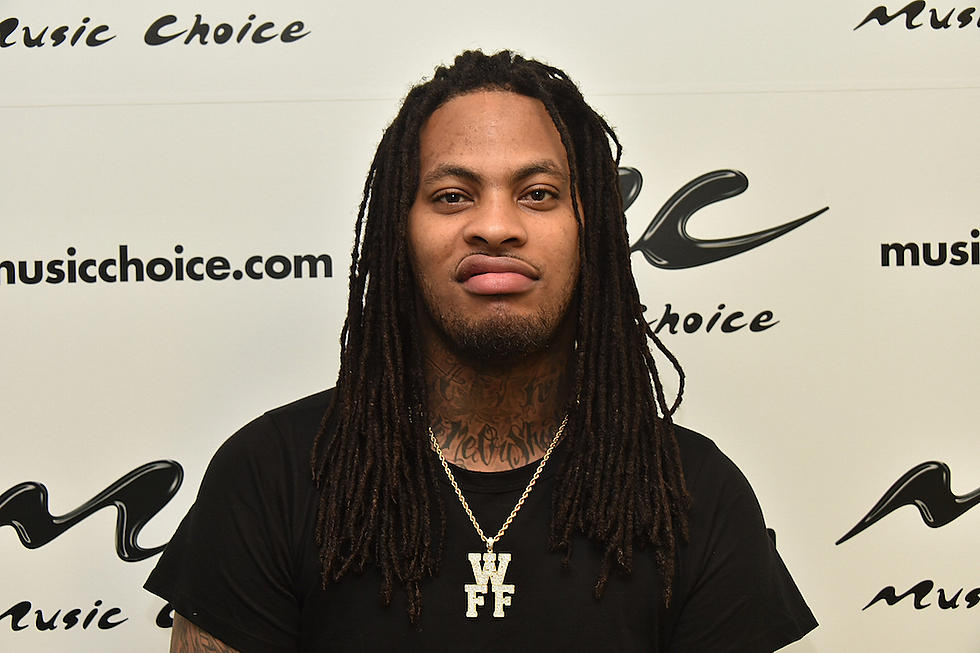 Waka Flocka Flame Wants to Confront Racist Radio Host [VIDEO]
Theo Wargo, Getty Images
Waka Flocka Flame made some people angry when video surfaced of him wiping his butt with a fan's Trump basketball jersey last month. One conservative radio host thought Waka's actions was downright disrespectful and blasted him on his radio show.
The self-proclaimed "Grim Reaper of Radio" Bob Romanik went on the airwaves and used a racial slur against Waka and accusing him of violating a fan's right to wear a Trump shirt at one of his concerts.
"Trump will probably do more for this Black n----- than Obama's ever done for the proud black community. Think about it," he told his audience. He then returns from a break and spews, "We're talking about Waka Flocka, that greasy Black n----- son of a bitch."
Waka caught wind of Romanik's remarks and told TMZ that his radio program should be canceled for using a racial slur live on the air. "If his show don't get shut down, that'll let you know how far racism goes in America, " he says.
The Atlanta rhymer, who also called Romanik "a white cracker," also said that he wants to confront the conservative radio host and have a real conversation with him, if you catch our draft. "I'ma go up to his show. I'ma find out how much he gon' kill me when I touch back in the states. I'ma show him what threats is like," he said. "I'mma go to his show and have a personal interview with him. I'ma see if he's gonna talk that rah-rah s--- when I pull up."
Meanwhile, Romanik responded by stating that he's not a racist and that he'll apologize if Waka removes violent lyrics from his songs. "But until then," Romanik said, "he is what he is."
Waka Flocka Explains Why He Wiped His Ass with a Trump Jersey