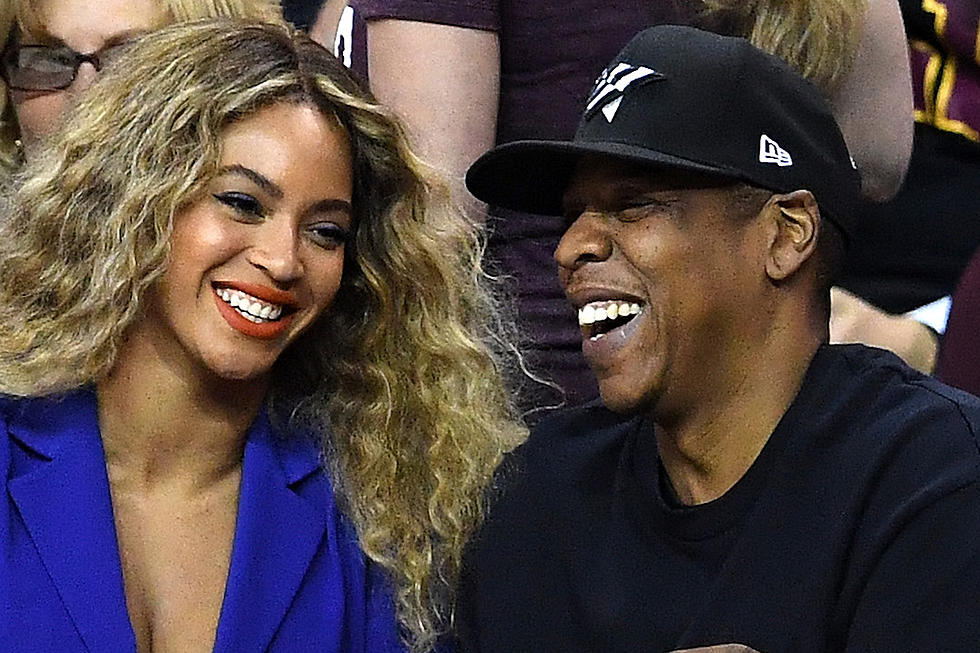 Watch Jay-Z and Beyonce Do the Electric Slide at a Family Party
Jason Miller, Getty Images
As a husband and father of three, JAY-Z has clearly moved on to being a family man, so while at a recent family party, the Brooklyn MC had no problem getting on the dance floor and hitting the Electric Slide.
Standing next to wife Beyoncé and mother-in-law Tina Lawson, the three shimmied, spun and threw their hands up in the air as they danced along to Frankie Beverly and Maze's classic, "Before I Let Go."
Beyoncé's mother originally uploaded the video and in a now-deleted post wrote, "Why at every party even a kids party do we have to do 10 versions of the Harlem shuffle, electric slide, cupid Shuffle, wobble Shuffle the Texas shuffle, everything but the kitchen sink Shuffle."
In other Bey news, she's expected to headline Coachella this year, alongside Eminem and The Weeknd. She was slated to headline last year's festival but had to pull out after it was announced she was pregnant with twins. She previously made two surprise appearances at Coachella in 2010 and 2014. The fan theory that Destiny's Child had plans to reunite at the 2018 festival was laid to rest, however, per TMZ.
At any rate, check out footage of JAY-Z  and Bey doing the Electric Slide below.
See 100 Hip-Hop Facts That Will Blow Your Mind