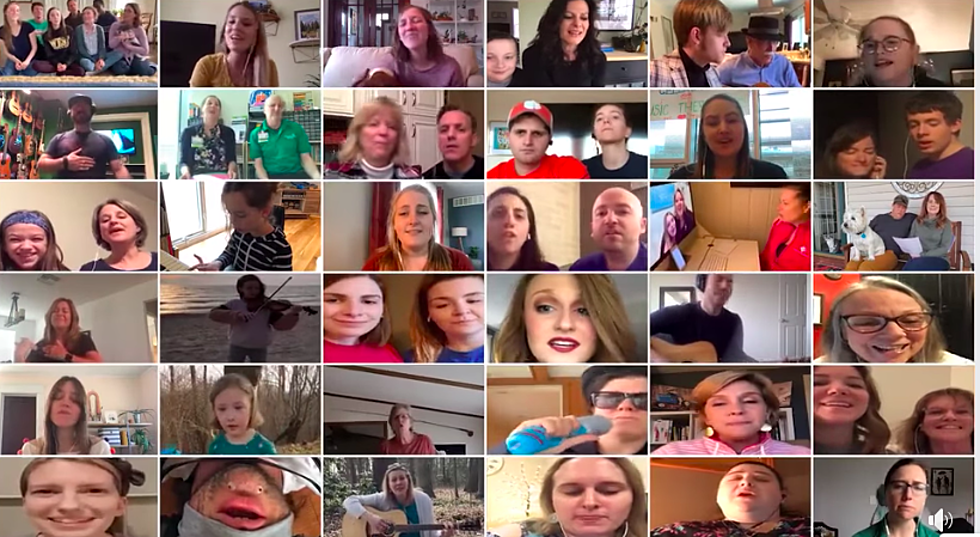 WATCH: Virtual Choir Sings Lean On Me For Devos Children's Hospital
Helen DeVos Children's Hospital/Facebook
The COVID-19 outbreak has kept visitors away for area hospitals for a few weeks now, and that makes being sick or recovering kind of boring and feels extra long.
Recently Helen DeVos Children's Hospital asked on social media, for help from people around the world to show support to the patients in the hospital.  Just a little something to let others know people were thinking of them. And the response was really cool.
The Spectrum health team compile all the videos and created a virtual choir community around the country singing lean on me. They even said the message of the video and song Cobain was through COVID-19 has kept us apart, in reality, we are closer now than ever before #inthistogether.
Sadly part of the problem with the coronavirus is the isolation - even if you're healthy and just to slow the spread by staying at home - it gets pretty lonely at times.  So it's really cool to see so many people take time to be a part of this project. It made me cry, and I even went into it saying "Oh, no, Oprah, you're not gonna make me cry." And then I did.. all three times I watched it.