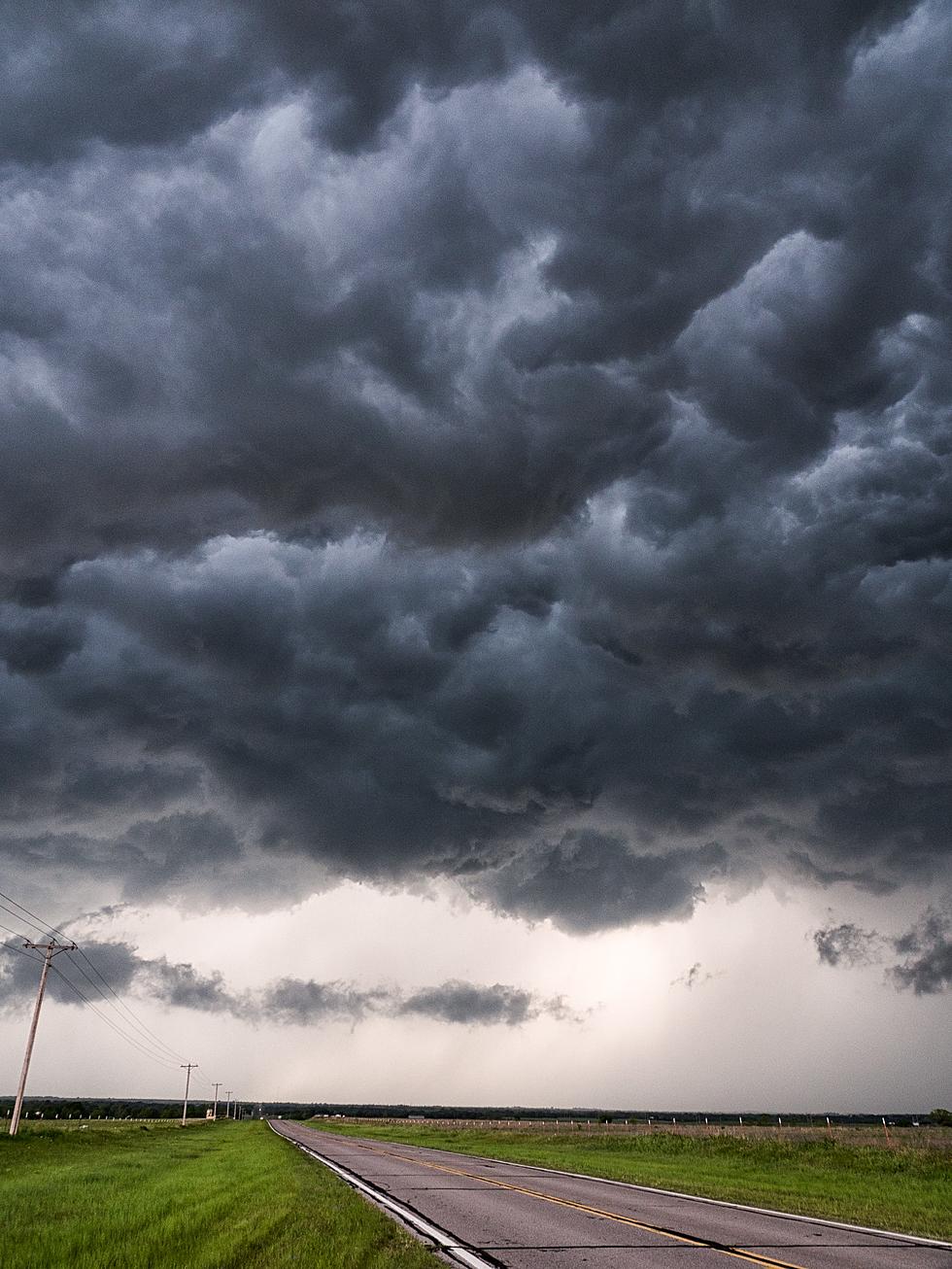 We May Be In For Some Severe Weather Later This Week
Raychel Sanner via unsplash
The good news is we will get to 70 degrees this week. The bad news is it will set off some heavy storms.
It Will Get Real Warm And The Real Cold Again Because It's Michigan In Spring
After a pretty good day on Monday, wet weather will return, first bringing warm weather with it, and then storms will swing the thermometer back towards the 40s by the weekend.
It's just another ride on the see-saw that is spring time in Michigan.
According to the National Weather Service, the most severe weather will hit late Wednesday into Thursday, and bring with it the chance of our first dose of real severe thunderstorms.
The Risk Is Low, But Exists, Especially For Southern Lower Michigan
The National Weather Service for Grand Rapids has posted that there is a chance for severe weather, which always exists when you have a warm up followed by a low pressure storm.
The bummer of all of this isn't so much the chance of heavy weather but the reminder that spring in Michigan can often swing to extremes. Like a warm up to 70 degrees, followed by a storm system brining the whole thing back down into the 40s for the weekend.
It's already been one of the sunless Aprils in West Michigan history, and now we get chased back indoors by cold and rain.
It's once again proof you have to jump outside and take advantage of these brief, sunny warm ups when they're here, all while keeping your winter jacket nearby.
My Heart Goes Out To All "Spring Sport" Parents
This time of year can be the worst if you have kids involved in spring sports.
I can remember my time shuttling my three girls between home and various spring sport games and practices on frigid spring days. There's nothing worse than sitting there facing a stiff north wind, as you try and stay warm while the kids are trying their best yo play softball or lacrosse in that heavy wind.
There's nothing worse than a softball game played through a driving snow.
It's enough to want to sneak some vodka in a water bottle.
Not that I ever did that.
Okay, maybe once. Or twice.
Phrases That Would Get Your "Michigander Card" Revoked
Here are 8 phrases that, when uttered, are sure to get your proverbial "Michigander card" revoked.