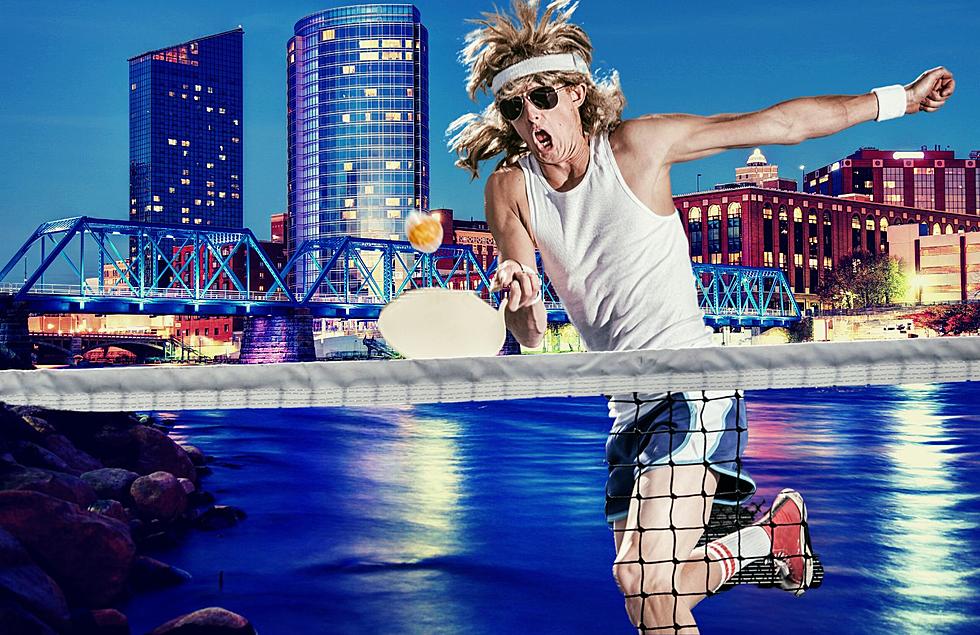 What Cities Beat Grand Rapids As The Most Pickleball Obsessed?
Canva
Pickleball may take over as America's new favorite sport.
According to Offers Bet,
"More people appear to be taking up the fast-paced, paddle-based sport with Google searches for "how to play pickleball" increasing by 284% from January 2020 to January 2023!"
What is pickleball?
Pickleball is essentially three sports in one: tennis, badminton, and ping-pong.
According to USA Pickleball, the sport was invented back in 1965 by three dads in Bainbridge Island.
Their kids were bored so they decided to create a game to keep their attention.
"They improvised and started playing with ping-pong paddles and a perforated plastic ball. At first they placed the net at badminton height of 60 inches and volley the ball over the net."
Where does Grand Rapids sit in the ranking?
Before I moved to Grand Rapids, I had never heard of pickleball. So I would think that Grand Rapids would be the 1st out of all of the cities.
Although we are not the first, we are top 3!
When I tell you the two cities ahead of Grand Rapids, you will probably have to look them up because I definitely did.
Overland Park, Kansas
Salt Lake City, Utah
Grand Rapids, Michigan
"According to our analysis, the most pickleball-obsessed city in the nation is a suburb of Kansas City: Overland Park. In 2023, the city welcomed a pickleball-based entertainment venue complete with courts, food, and bars! The other top three cities are Salt Lake City, Utah, and Grand Rapids, Michigan."
The new pickleball venue is called SERV. But there are plenty of other places to play pickleball throughout all of these cities.
Why pickleball?
The answer is going to be extremely simple: because it's fun.
"Players love it because it's easy to learn (93%), and 96% say it's affordable. On average, Americans estimate they're only spending about $32 monthly when considering costs like leagues and gear."

 
What other cities love pickleball?
Starting in fourth place,
Tempe, Arizona
Birmingham, Alabama
Port St. Lucie, Florida
Richmond, Virginia
Huntington Beach, California
McKinney, Texas
Tallahassee, Florida
Indoor Pickleball Courts Near Kalamazoo
A perfect sport for any age or skill level, check out these indoor pickleball courts in and around Kalamazoo.