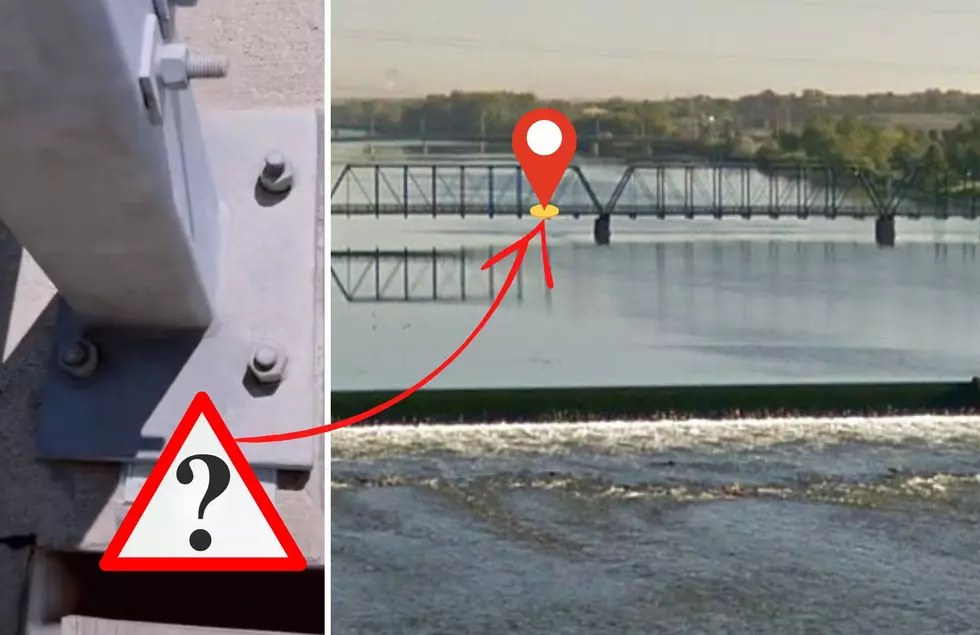 Did You See What This Man Hid On The Sixth Street Bridge?
Credit: Canva / Getty Images / Money For Everyone Via TikTok
There is a video of a man on TikTok showing himself on the Sixth Street bridge in Grand Rapids hiding something for people to come and find.
Who is this man and what did he hide on the Six street bridge?
Mystery Man Going Around The Country Leaving Money Makes A Stop In Grand Rapids
A mystery man on TikTok has been traveling the country for work and in every city, he visits he looks for a hiding spot to leave behind money for a lucky person to find.
In the very first video, he started out small hiding just $1 for someone to find but as he goes on to the next city he leaves behind one more dollar each time.
His first city was Peachtree City, Georgia which is located about 35 miles southwest of Atlanta, Georgia.
After someone finds the money they usually comment that it's been found so everyone doesn't keep looking. The first 11 videos posted on the account show different places around Peachtree City so I'm assuming that might be where the mystery man lives.
What Other Cities Has Money For Everyone Hidden Cash For People To Find
Grand Rapids, MI
Clevland, Ohio
Kansas City, MO
Fort Lauderdale, FL
Atlanta, Georgia
Chattanooga Tennessee
Washington, DC
Providence, RI
Little Rock, AK
Miami, FL
Key Biscayne, FL
Panama City Beach, FL
Houston, TX
Sarasota, FL
Daytona Beach, FL
Phoenix, AZ
Fort Myers, FL
Memphis, TN
Oklahoma City, OK
Sacramento, CA
Spokane, WA
St. Louis, MO
Pittsburg, PA
Indianapolis, IN
Boston, MA
Jacksonville, FL
Decatur, GA
Milwaukee, WI
Ladue, MO
Sharpsburg, GA
Newnan, GA
Auburn, AL
Athens, GA
Opelika, AL
Dadeville, AL
LaGrange, GA
Senioa, GA
Newnan, GA
Fayetteville, GA
Peachtree City, Georiga
Money For Everyone Visits Grand Rapids, Michigan
Grand Rapids recently got its chance to get in on the action when @MoneyForEveryone visited Grand Rapids on Friday, June 24th, 2022. The man hid $62 in cold hard cash in a plastic baggie under one of the pieces of the bridge for someone to find.
After reading through the comments it appears that the money has been found the money. If you want to see what city he will leave money in next time you can follow his TikTok account @moneyforeveryone
This Lovely $275k Ohio Home Comes With an Indoor Pool &...Jail Cell?
This is definitely a surprising feature of this otherwise spacious and gorgeous home.