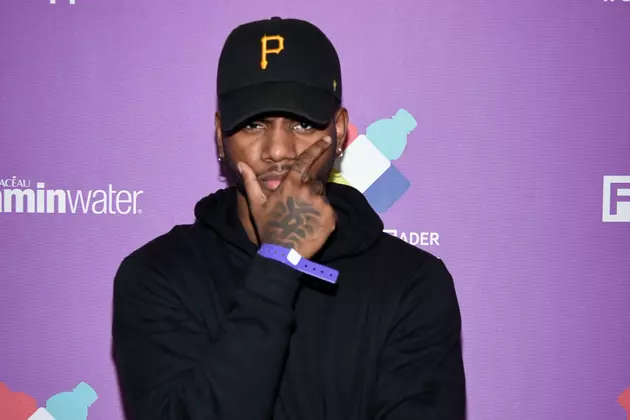 Here's Why Bryson Tiller Dropped His 'True to Self' Album a Month Early
Dave Kotinsky, Getty Images
Bryson Tiller's new album, True to Self, dropped a full month before it was scheduled to hit shelves, leaving a lot of people scratching their heads. Was there an issue with the label? Was this a move to get ahead of a leak? According to the Trapsoul crooner, there's a simple explanation.
"I've been ready to get the music to the fans as soon as possible, so why not?" Tiller recently told Billboard. The premature release was not the Kentucky native's idea alone. "I can't take the credit for that. It was just my manager; it was his plan [to] drop it a month early," he added.
Tiller says the switcheroo was planned so far in advance, it slipped his mind until recently. "We planned it for a while. I actually forgot it was coming out early. Then they told me [last] week like, 'Yo! You know it comes out this Friday?'"
True to Self is projected to land at No. 1 on the Billboard 200 when the tallies are revealed this week with around 110,00 equivalent album sales.
The Kentucky crooner recently announced he will be embarking on the Set It Off Tour along with Metro Boomin and H.E.R. The 26-stop jaunt will kick off on Aug. 3 in Atlanta before hitting cities like New Orleans, Las Vegas, San Francisco, Seattle, Miami, Denver, New York, Toronto, Chicago and others. It will close out on Sept. 16 in Louisville, Ky., Tiller's hometown. See the full list of tour dates here.
16 Hip-Hop Albums With the Shortest Rollouts Over the Years