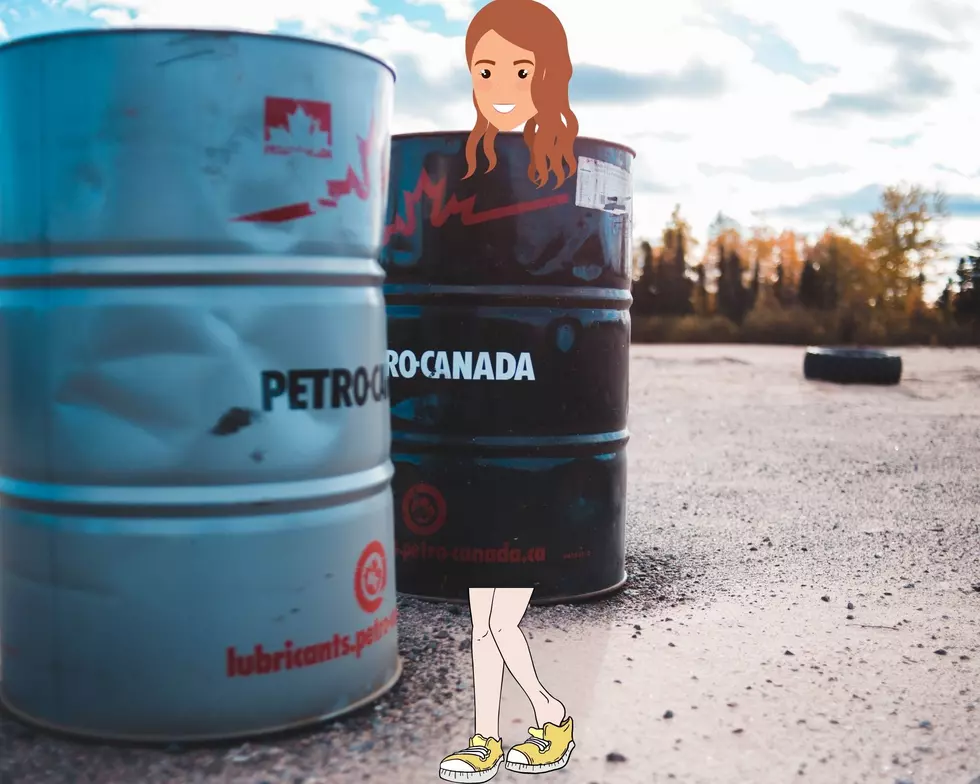 Why Did A Michigan Woman Have A 55-Gallon Drum On Her Head?
Erik McLean via Unsplash/Canva
State Police found her walking along a freeway near Detroit, and believe it or not, drugs may have been involved.
She Was Walking On The Side Of I-75 Near Troy
The woman was spotted by several drivers late Sunday afternoon (July 3) near Big Beaver Road just north of Detroit, stumbling along with the 55-gallon drum on her head.
When asked what she was doing on the freeway, she told responding Michigan State Police officers that she was "picking up trash". I guess, if you have the trash can on your head, you don't need to carry the trash to the barrel, which would make it easier. I guess.
The woman wasn't identified other than she was 33 years old, and described as "uncooperative". The officers who investigated also drew the obvious conclusion that she was under the influence of drugs.
It Has To Take An Incredible Amount Of Neck Strength To Carry That Barrel Around
The Twitter thread goes on to say that the woman was eventually taken into custody by Troy Police, and is being held in the Oakland County Jail, with possible charges pending.
But let's give the little lady some props. It has to be hard to put that big metal drum on your head in the first place, let alone walk near a freeway with it. Plus, I'm figuring you can't see well wearing a barrel on your head, so the fact that she didn't get hit by a passing car is an admirable feat.
Here's to you, barrel woman, may you get out of jail free, get off the meth (or whatever your drug of choice is) and see yourself as someone with skills that can lead you down the straight and narrow. I'm rooting for you.
The Best You-Pick Cherry Farms Across Michigan
Now that Michigan's really getting into summer, it's the perfect season for cherry picking.
Whether you want to stay around town in the mid-Michigan area, or perhaps make a day of it and travel someplace new and check out the Michigan town that's literally famous for its cherry festival; Traverse City, there are plenty of great you-pick cherry places across the state. Check out where you can pick your own cherries across Michigan.