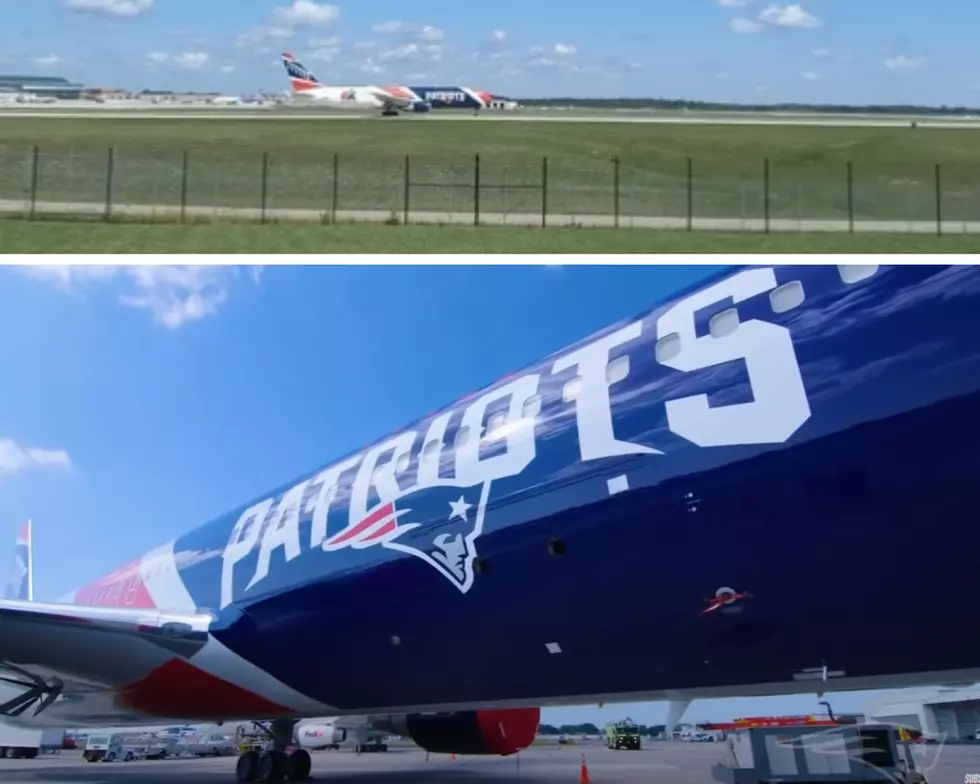 Why Was The Patriots Team Jet In Grand Rapids?
New England Patriots via YouTube/Canva
The colorful jet was recorded taking off from Gerald R. Ford Airport Monday. But why was it here?
The Patriots Team Jet Has A Very Unique Coloring
The Patriots jet, which is used to take the team to away games, is colored similarly to the teams' red, white and blue uniform color scheme, and the team logo is clearly visible.
So when the Twitter  account @_DenTalk posted video of the jet flying off the GRR runway this week, he asked the simple question, 'Why?' And then added the corollary 'wrong answers only'.
Is The Trip About Selling The Detroit Lions? I Doubt It
Only one person took him up on his challenge:
A Green Bay Packer fan feed named @Lambeau_Bets responded that maybe the owner of the Patriots was here to help sell the Lions to a famous, rich local family.
To be fair, I'd be on board with the Ford family selling the Lions, but to the DeVos family? The DeVos' own the NBA Orlando Magic, and they're not exactly a great franchise, so I'm not sure that's the answer to the Lions woes.
The Mystery Remains: Why Was The Patriots Jet Here In Michigan?
I found out the club has two 767 jets, and the team uses them often to carry out humanitarian missions, like flying troops home from overseas, or picking up N-95 masks during the pandemic.
They are, in fact, the ONLY NFL team that has its own jets.
This article even mentions that the jet is for hire in the off-season. Here's information on how to to rent it. That means it could have been here for some reason that has nothing to do with the football team.
Or maybe majority owner Robert Kraft wanted to sample a massage parlor far from the one that got him in trouble in Florida not too long ago.
The answer, my friends, is blowing in the wind. The world may never know.
Take a tour of the luxury of the New England Patriots team jet here. 
Mad Dog's Top 25 NFL Quarterbacks
On the Mad Dog Show, I was talking about who my top 25 quarterbacks are in the NFL. I put together a list for those of you who didn't catch the conversation.