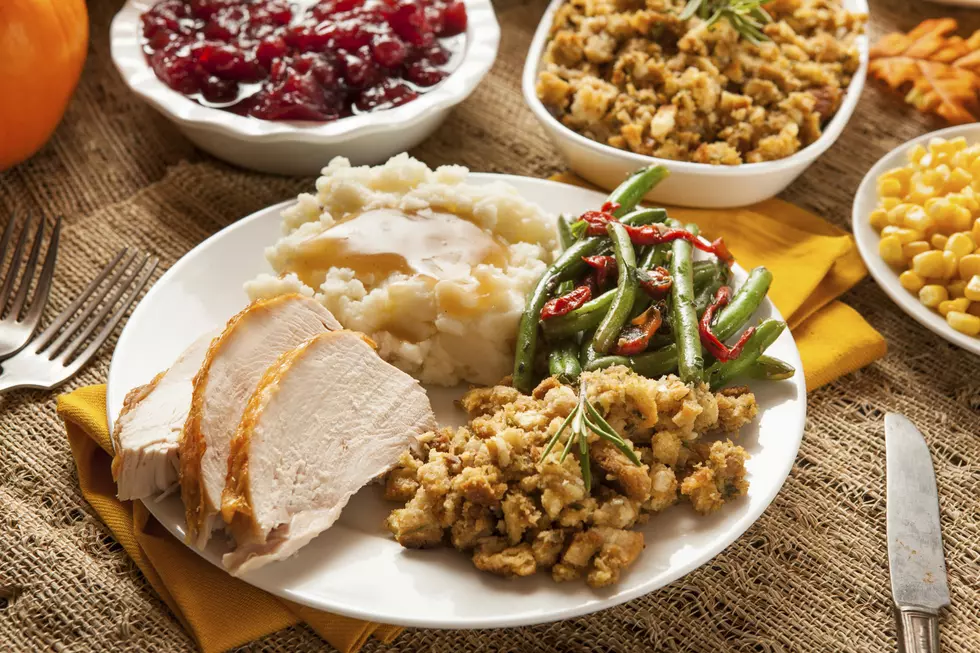 Will Michigan's Favorite Thanksgiving Side Dish Be at Your Table this Year?
bhofack2/ThinkStock
Thanksgiving 2020 is going to be different for lots of people due to the ongoing pandemic, but no matter how you're celebrating what won't change is the food.
The turkey may be the centerpiece of the meal, but let's be honest, it's the sides that are the stars of the dinner table. Mashed potatoes, green beans, Mac and cheese, stuffing, etc... you have to get a little bit of everything on your plate! However, which side dish do you tend to overfill your plate with or go back for more? Without question it's mashed potatoes and gravy for me, and the majority of Americans seem to agree with me.
Zippia, the career website, looked at Google searches from 2019 to find each state's favorite Thanksgiving side dish. Overall, mashed potatoes were the winner taking the top spot in 10 states including California, Illinois, and Nevada. Another personal favorite, Mac & Cheese, was next in line being the most popular in 7 states such as D.C. and the Carolina's.
What about Michigan, though? What is it that our midwestern bellies crave the most?
Yuck. The one dish that I literally pass over every single year. Don't get me wrong, I love green beans but why are we ruining it by making it taste like a pile of mush? Michigan isn't the only one loving this particular dish as six other states (Arizona, Idaho, Nebraska, New Mexico, Ohio, and Texas) can't celebrate Thanksgiving without it.
What's more fascinating is that casseroles in general seem to be the representation of America and I don't understand it. Not only do people love green bean casserole but sweet potato casserole, hash brown casserole, and broccoli casserole all found themselves on the results of this study.
Why America, why?! There isn't a casserole I've met in my life that I've liked.
I might be on an island of my own when it comes to casserole dishes, but as everyone else is scooping casserole on to their plate, that just means more potatoes for me!
You can see the full results in the map below.
Enter your number to get our free mobile app
KEEP READING: These Major Retailers Will Be Closed on Thanksgiving 2020