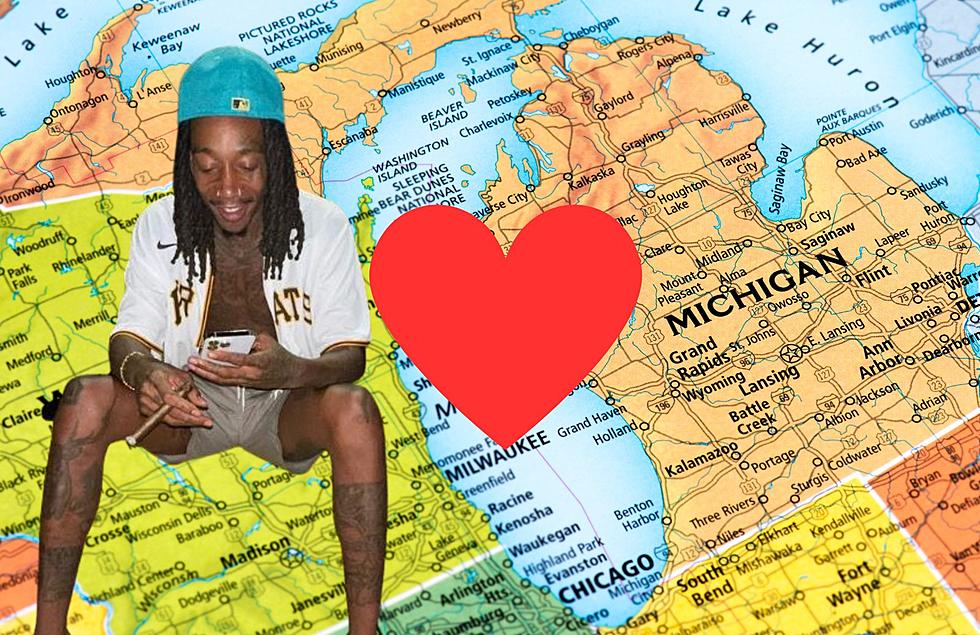 Wiz Khalifa gives Michigan A Shoutout Ahead of Grand Rapids Show
Canva
UPDATE:
Wiz may love Detroit but he is definitely not a fan of Grand Rapids hotels.
Post by @wizkhalifa

View on Threads
ORIGINAL STORY
After killing the show at Pine Knob on Sunday, Wiz Khalifa is sharing and showing his love for the Mitten State. It is no surprise that Wiz has a love for Michigan.
The rapper has come to Grand Rapids before to launch his weed brand 'Khalifa Kush' last year around this time.
Wiz Khalifa Loves Michigan
However, this time around, Wiz Khalifa is sharing his love for Michigan, specifically Detroit with the masses. The rapper shared his love for our state through Instagram's new Twitter-like app, Threads.
 

Post by @wizkhalifa

 

View on Threads
With him sharing his love for Detroit, I wonder if he will share the same love for Grand Rapids when he comes to Van Andel Arena this Tuesday!
It will be a time for sure!!
I know I am ready!
If you were living under a rock and did not know that Wiz was coming to Grand Rapids, let me educate you quickly!
Grand Rapids Show
Snoop Dogg, the seven-time Platinum selling Artist, Movie Star, and Cultural Icon announces his upcoming tour is coming to Van Andel Arena on July 25, 2023, featuring an incredible night of hits from a star-studded lineup.
Joining Snoop on this Tour are other transformational artists like Wiz Khalifa, Ying Yang Twins, and other special guests. After performing at one of the most epic halftime shows in history, Snoop went on tour earlier in 2022 selling out Arenas across the Country.
How To Buy Tickets Last Minute
You can buy tickets to the show for Tuesday night at VanAndelArena.com.
See All the Times Snoop Dogg Gave Other Celebrities Death Row Chains