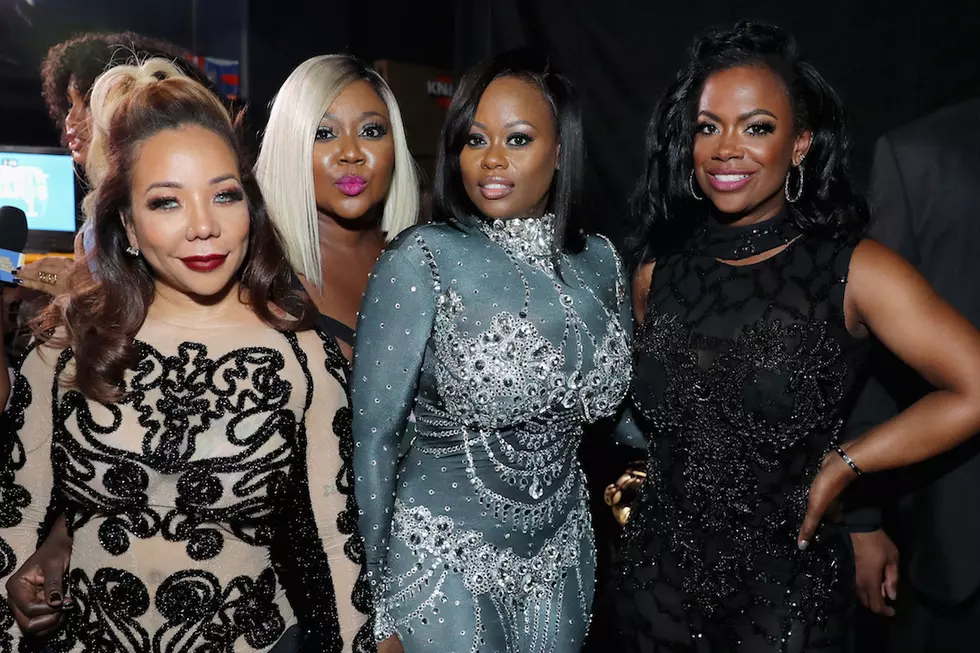 Xscape Secures Deal to Bring Biopic About Their Lives to Bravo
Neilson Barnard, Getty Images
Xscape reportedly has secured a deal to bring a biopic about their lives to Bravo.
According to TMZ, insiders close to the negotiations say that Bravo will air the movie with Love & Hip-Hop mastermind Mona Scott Young on board to produce the project.
Xscape members Kandi Burruss, Tameka "Tiny" Harris and sisters LaTocha and Tamika Scott reunited this past summer and have been kicking it ever since. Bravo is already airing their reality series Xscape Still Kickin' It, which documented the reunion and the preparations for their upcoming tour, so it's only right to produce the group's biopic. The TV movie is expected to air in 2018.
Next up for the group is their 22-city U.S. tour. The trek kicks off in Richmond, Va., on Nov. 22, and will hit major cities including Newark, N.J., Washington, D.C., Nashville, Jackson, Miss., Chicago, St. Louis, Houston and Atlanta before wrapping it up in Los Angeles on Jan. 6. For ticket information, head over to thegreatxscapetour.com.
Watch Xscape Performs "Who Can I Run To" on Steve
The 50 Greatest Female R&B Artists of the '90s