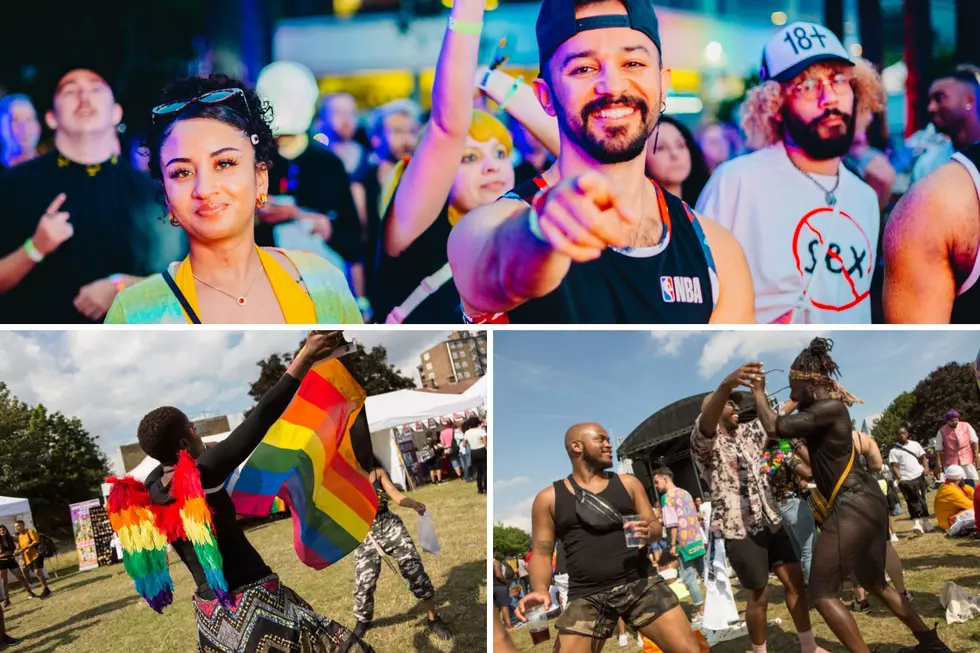 YASSS! Grand Rapids Pride Festival Is Back!
Getty Images
I look forward to this day every year! It is a time to celebrate all LGBTQIA+ family and friends in an environment that is safe. This Pride festival is all about celebrating the community in our full glory.
Since June 21, 1988, the city of Grand Rapids has held a Pride Celebration. For the 34th year, Grand Rapids Pride Center is bringing back the in-person Pride Festival this year!
This year's Pride Festival will have slight changes to accommodate Covid-19 precautions. No worries! All the information is right here for you!
Where will the Pride Festival be?
The festival will still be at Calder Plaza on June 18th from 12 PM to 10 PM. Since there will not be a fence around the celebration, the Grand Rapids Pride Center urges to watch for protestors since it will easier to access the festival. If you need to report any issues, there will be two local LGBTQ+-owned security teams present.
Is the Pride Festival free to attend?
Yes, Pride will be free for anyone who wants to attend. However, the organization is happy to take donations. The donations will be used to maintain the services and support that the organization offers.
What is the schedule for the festival?
The day is jam-packed! There are a few events that I must attend, including the Rumors Drag Show at 2:25 PM, and the MI Drag Brunch at 3:20 PM. In order to see the full entertainment schedule, head over to the Grand Rapids Pride Center's Instagram.
Am I allowed to bring my pet to Pride?
Unfortunately, you cannot bring your pets to the festival. You can tell them all about it afterward! The city of Grand Rapids restricted animals from the festival unless the pet is an accredited service and therapy animal.
I made a cute banner! Can I bring it with me?
I know it was the best sign ever! Sadly, no signs or banners are allowed at the festival.
I am not free on June 18th! Are there any other festivals happening soon?
Yes! Here is a list of the other Pride Festivals happening in Michigan!
Saturday, June 25th
Sunday, June 26th
Kalamazoo Pride Pics of the Past