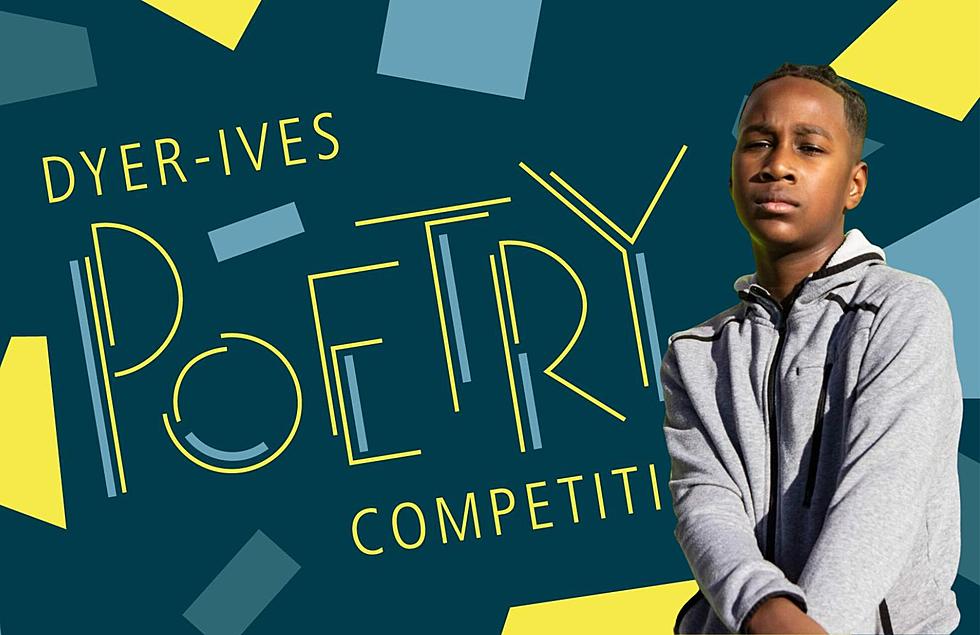 11-Year-Old Wins Kent County Dyer-Ives Poetry Competition
Canva
We love seeing young Black excellence acknowledged in our city.
Caius Bhagwatsingh is one of the many people of all ages who won their category in the Kent County Dyer-Ives Poetry Competition.
With Caius' poem, The Leader In Me?, you will be stunned at how thoughtful and powerful this young man is at just the age of 11.
Grand Rapids Public Library Dyer-Ives Poetry Competition
The Kent County Dyer-Ives Poetry Competition is an annual contest for poets from the ages of five years old to adulthood who live in or go to school in Kent County.
Submissions are always accepted in February with the winners announced in the springtime.
According to the website,
The Dyer-Ives Poetry Competition was started in 1968 by poet James Allen at the urging of John Hunting, the founder of the Dyer-Ives Foundation, to encourage excellence in writing and to provide recognition for local work for high quality.
Once the winners are announced, they receive a cash award and participate in the annual Awards Reading Ceremony during the Festival of the Arts in June.
Caius Bhagwatsingh
11-year-old Caius Bhagwatsingh was one of the winners of this year's competition.
Caius won first place in the grades 5-6 category for his heartbreaking yet real poem, The Leader In Me?
As I listened to this young man explain the reason why he was drawn to write this poem, my heart broke.
The Leader In Me? depicts how the deaths of people such as Breonna Taylor, Ahmaud Arbery, Patrick Lyoya, and many others have affected him at such a young age.
When he wrote this poem, he was only 10 years old but within his words, you can hear the hope he has for the future despite the setbacks.
To hear his poem, The Leader In Me? and to hear the full interview, you can listen below.
12 Famous People Who Were Born Or Lived In Grand Rapids.
They might have been born in Grand Rapids or lived here for a short time but definitely left their mark. Let's check out 12 famous people who were born or lived in Grand Rapids.