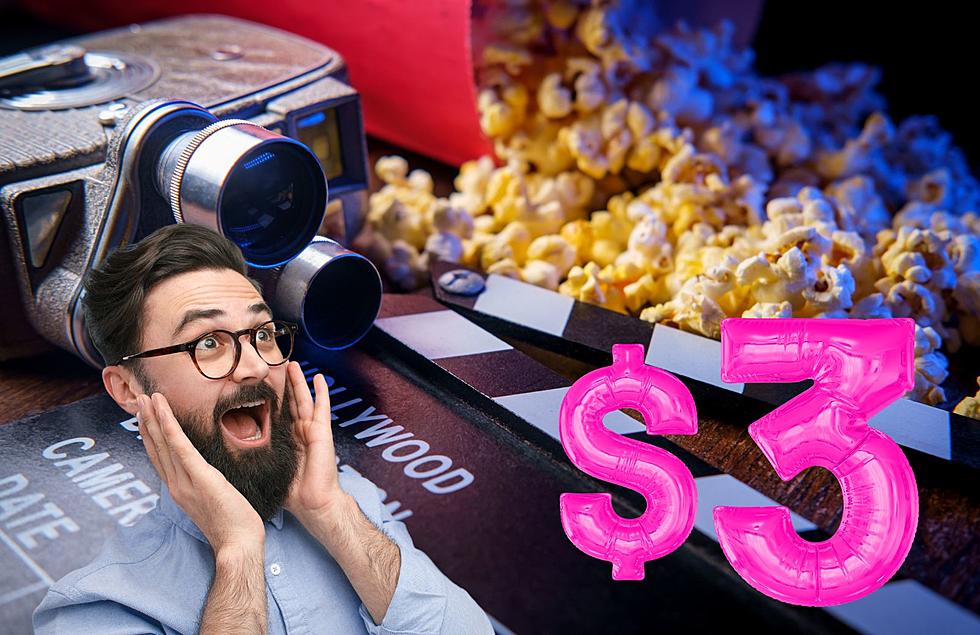 Catch A Movie This Weekend For Only $3 In Grand Rapids For National Cinema Day
Canva
It's back for the second year in a row!
This Sunday, August 27th is National Cinema Day.
The Hollywood Reporter shared that
"The second annual National Cinema Day hopes to build on the success of a similar offering over Labor Day weekend last year, when tickets were just $3. The overall initiative is the brainchild of the Cinema Foundation, a relatively new nonprofit organization that's affiliated with the National Association of Theatre Owners."
National Cinema Day
If you are planning to go see Barbie or Oppenheimer, you can do so for a HUGE discount!
For one day only, more than 3,000 theaters, including AMC and Regal, are letting you see movies for $3.
For Celebration Cinemas, there is an even better discount!
Besides Barbie and Oppenheimer, there are plenty of other new releases you can see, including,
Gran Turismo: Based on a True Story,
Golda
 Retribution
Teenage Mutant Ninja Turtles: Mutant Mayhem
 Sound of Freedom
The Super Mario Bros. Movie
 The Little Mermaid Sing-Along
 Jurassic Park (3D),
American Graffiti
 Lady Bird
Oldboy.
Where Can You Get $4 Movies In Grand Rapids?
If you want to experience the silver screen for a discounted price, you can take a trip to the local AMC in Grand Rapids on Alpine!
You can also take a trip to Lansing to go to the Regal Theater there as well.
Celebration Cinemas
For Celebration Cinemas, they announced a huge lineup for National Cinema Day.
All tickets, all movies, all formats, and all showtimes are all $3! You can also grab a small popcorn for $3 too! If you are planning to get a Barbie refillable bucket, you can snag it for only $20.
The Best Movies That Made More Than $1 Billion
From Batman to Bond, hobbits to blue aliens, these are the movies worthy of the $1 billion crown.
The Worst Movies Released in August
Here are the worst cinematic disasters ever released at the end of summer.