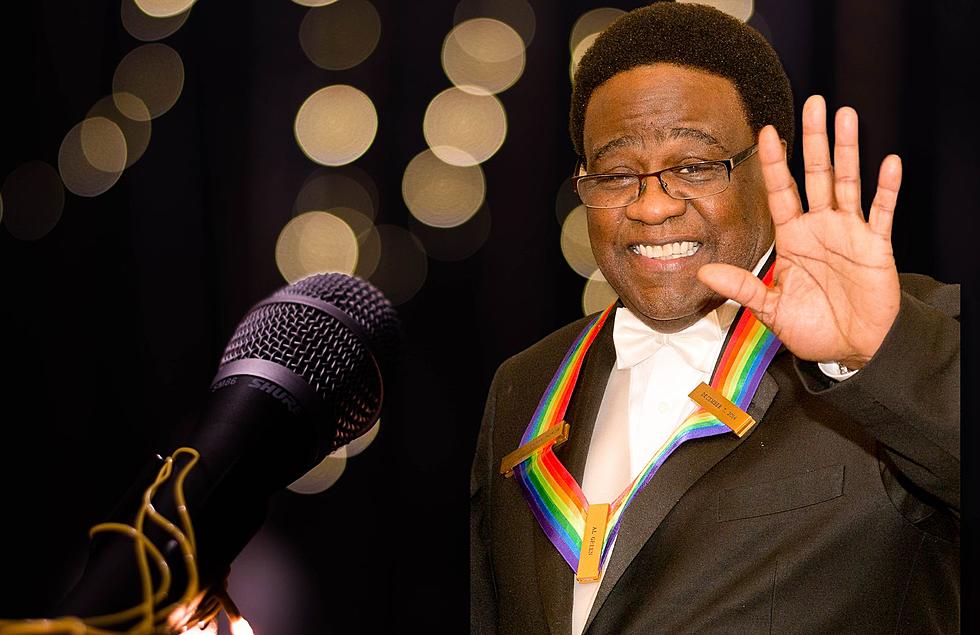 Grand Rapid's Very Own Icon, Al Green: legendary R&B singer, Songwriter & Pastor
Canva
All month long, the Grand Rapids Historical Society and I will be sharing Black History facts that have taken place right here in Grand Rapids.
If you missed the last one, you can learn about Bishop William C. Abney, a community leader, and Pastor of Bethel Pentecostal Church Abundant Life Center.
Today's Blackity Black History Fact is all about the icon, Al Green – legendary R&B singer, songwriter, and pastor.
Albert Greene was born on April 13, 1946, in Forrest City, Arkansas, the sixth of ten children. Exposed to music at a very early age, His father played bass in their traveling family gospel group, the Green Brothers, and by the age of nine, Al was singing alongside his brothers and sister in the band. 
The family moved to Grand Rapids, Michigan in the late 1950's. Al continued his education here, graduating from South High School in 1966. When Al was about sixteen, he discovered the sounds of secular music from artists like Sam Cooke and especially, the sounds of rhythm and blues legend Jackie Wilson.
"I had told my father and my brothers that I had this idea about me becoming a real popular singer and they didn't like it," Green told Melody Maker in a 1975 interview.
In high school, Al formed a vocal group called Al Greene & the Creations. In 1968, the group changed their name to Al Greene & the Soul Mates. The group recorded a few songs including "Back Up Train" which reached number five on the R&B charts in 1968.
In 1969, 21-year-old Green signed to Hi Records where he and Willie Mitchel, the company's vice president, recorded his debut album, Green is Blues. Released in early 1970, the album was well received and set the stage for Green's successful career. Green released his next album, Al Green Gets Next to You, at the end of 1970 which featured his legendary first hit single, "Tired of Being Alone."
In 1972, Green released "Let's Stay Together," which reached number eight on the pop charts, and four months later he released "I'm Still in Love with You," which reached number four on the charts. His songs "Call Me," "Here I Am," and "Sha-La-La (Make Me Happy)," became top ten gold singles, lasting star power.
 

 

 

View this post on Instagram

 
In 1974, after a series of extremely traumatic events, Green believed he received a sign from God to enter the ministry. By 1976, Al at 28-year-old  was ordained and became the pastor of the Full Gospel Tabernacle, a church he purchased in Memphis, Tennessee.
Despite focusing more time in the church, he continued to produce three more albums in 1975 and 1976. In 1977, Green left Hi Records to produce his music under his own record label, American Music.
He produced two albums in this time, but in 1979, after a fall onstage he believed God wanted him to move away from secular music and sing more gospel. Al Green did not return to popular music until 2000. He recorded his last album, Lay it Down, in 2008.
View this post on Instagram
A post shared by Al Green (@algreen)
Solidifying his legend, Mr. Green has been nominated for 21 Grammy Awards, winning 11, including the Grammy Lifetime Achievement Award. His two songs, "Let's Stay Together" and "Take Me To the River" have been inducted into the Grammy Hall of Fame. Green was inducted into the Rock and Roll Hall of Fame in 1995. 
In 2004, he was inducted into both the Gospel Music Association's Gospel Music Hall of Fame and The Songwriters Hall of Fame.  Rolling Stone magazine ranked him No. 65 on their list of the 100 Greatest Artists of All Time. He was honored with a Lifetime Achievement Award at the 2009 BET Award as well as inducted into the Michigan Rock and Roll Legends Hall of Fame in 2009. On December 7, 2014, He was recognized as a Kennedy Center Honors recipient.
We are so proud to have Al Green connected to our city, his music means so much to not only us here in Grand Rapids but the world. Because of him and his contributions, we have been blessed with some of the best r&b songs to ever be performed, with lyrics and music full of soul. From every cookout to every Cadillac, Love and Happiness to all.
LOOK: 50 essential civil rights speeches
Many of the speakers had a lifetime commitment to human rights, but one tried to silence an activist lobbying for voting rights, before later signing off on major civil rights legislation. Several fought for freedom for more than one oppressed group.
Keep reading to discover 50 essential civil rights speeches.