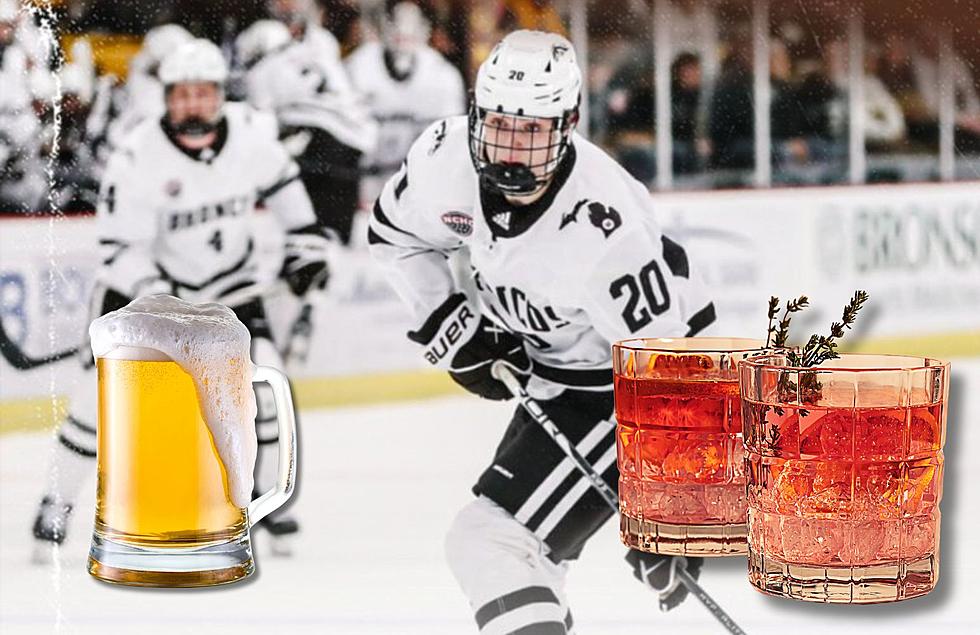 Grab A Drink! Alcohol Can Now Be Served at Western Michigan Hockey Games
WMU Twitter / Canva
If you love Western Michigan University and plan on attending some of the hockey games this season, you will be excited about this latest news.
Alcohol Can Now Be Served at Western Michigan Hockey Games
According to Western Michigan University's Athletic Director, Dan Bartholomae, you can now buy drinks at the hockey games!
This is a HUGE deal for WMU fans! You can grab a nice, cold beer while you enjoy the Broncos!Besides being able to purchase alcoholic beverages at Lawson Arena, there was more good news that happened for WMU in August.
Alcohol Served At Waldo Stadium
If you did not hear, you can also buy alcoholic drinks at Waldo Stadium. WWMT share that,
"Alcoholic drinks are now officially available for purchase at Waldo Stadium for sporting events and concerts."
Sponsored by Senator Sean McCann (D-Kalamazoo), Senate Bill 247 was passed through the House on June 27 and landed on Governor Gretchen Whitmer's desk.
"Michigan State University and the University of Michigan are two of three Big Ten schools prohibited by law from selling alcohol. Authorizing the legal sale of alcohol at sporting events will bring us on equal footing with other universities, help reduce the likelihood of binge drinking before games."
Are you excited about this boozy news?
The 10 Commandments To Being A WMU Bronco
These are 10 things that are a MUST do on the Campus and surrounding areas of Western Michigan University
Gallery Credit: Google Streetview/Canva