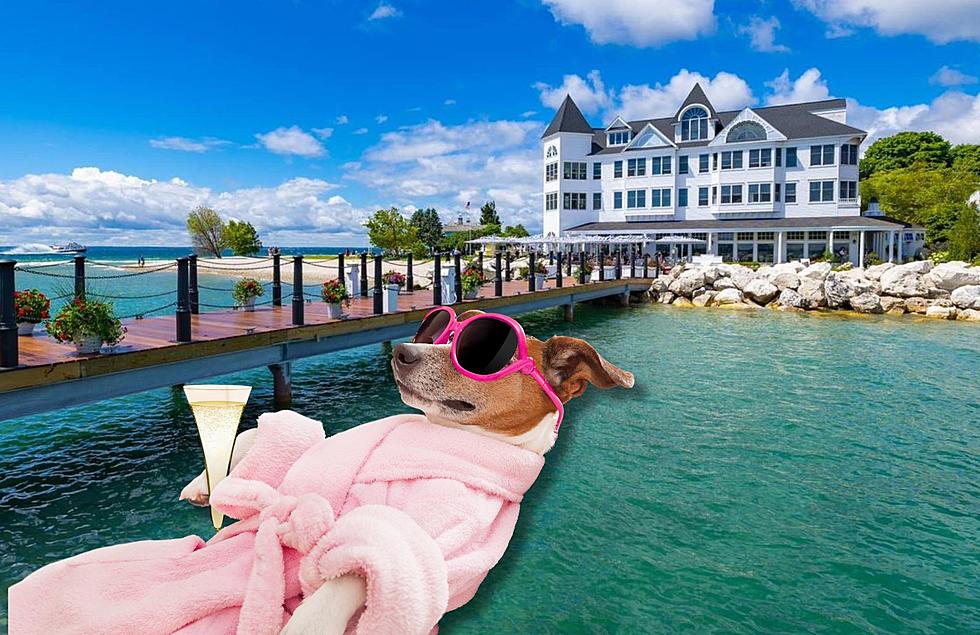 4 Michigan Resorts Voted In Top 10 Best Midwest Resorts
Canva
What are the best resorts in the Midwest?
Well, you do not have to figure that out yourself because Travel + Leisure has already done all of the work for you.
Every year for their World's Best Awards survey, they ask their readers to weigh in on their personal travel experiences around the world.
For this year's survey, almost 165,000 readers shared their favorite destinations and hotels that they travel to in 2022.
"The properties on this year's list of the best hotels in the Midwest, as voted by Travel + Leisure readers, excel in connecting readers with their area's unique charms."
The Number One Resort
The number one resort just happens to be right in the beautiful state of Michigan.
If you have ever stayed at Hotel Walloon, you can attest to this.
Travel + Leisure shared that,
"Lake Walloon's crystal blue waters have drawn visitors for over a century, making this 32-room property, built in 2015, a relative newcomer. Hotel Walloon combines vintage elements that nod to the area's history with design and amenities designed to appeal to discerning travelers."
Besides the hotel itself, Hotel Walloon also has amazing activities that make your stay even more worth it.
"Another draw for visitors is the array of outdoor activities that the hotel can help arrange, from hiking to horseback riding. For those wanting to spend more time indoors, the location f the hotel makes it easy for guests to visit nearby museums, wineries, and even a local chocolate factory."
They are also about to have a Lakeside Artist Retreat Weekend in October.
Top 10 Best Midwest Resorts
Besides Hotel Walloon, Travel + Leisure compiled the 10 best resorts in the Midwest.
Of the top 10 resorts, there are 4 of them right here in Michigan, including Hotel Walloon.
Funny enough, all of the rest of the resorts in Michigan are on Mackinac Island.
"With its vast forest, clear lakes, winding rivers, and lush praries, the Midwest holds special appeal to travelers looking to reconnect with nature. Each state offers something a little different, from the sandstone canyons of Wisconsin to the unspoiled forests of Mackinac Island in Michigan."
Hotel Iroquois
Sitting in the fourth spot is Hotel Iroquois.
"A seasonal stunner, our classically sophisticated and intimate hotel captivates first-time visitors and longtime guests with a singular combination of individually decorated guest rooms and suites, exceptional dining, and an unmatched waterfront location."
It looks like the perfect beachy getaway.
Island House Hotel
Sitting in the sixth spot on the list is Island House Hotel.
Their website describes it as,
"As the second generation caretakers of this iconic hotel on Mackinac Island, we take pride in providing genuine hospitality and care to our guests. Our historic estate exudes charm and elegance, with a touch of nostalgia that will transport you back to a simpler time. The Island House Hotel is more than just a place to stay; it's a destination in itself, where you can create cherished memories that will last a lifetime."
It literally looks like a dream from the photos.
Grand Hotel
One of the most well-known hotels on the island is the Grand Hotel.
"One reader described the Grand Hotel as a "fairytale come to life." With its prime location near the horse-drawn carriage streets of the island and its elegant floral-themed rooms, it's easy to see why."
If you have not stayed at the Grand Hotel, you are missing out.
Do you plan to stay at the best resorts in the Midwest?
World Travel Awards Top Michigan Hotels 2023
Ten Michigan hotels are in the running for best in the state in the 30th Annual World Traveler Awards.
Voting
is open through July 9, 2023.