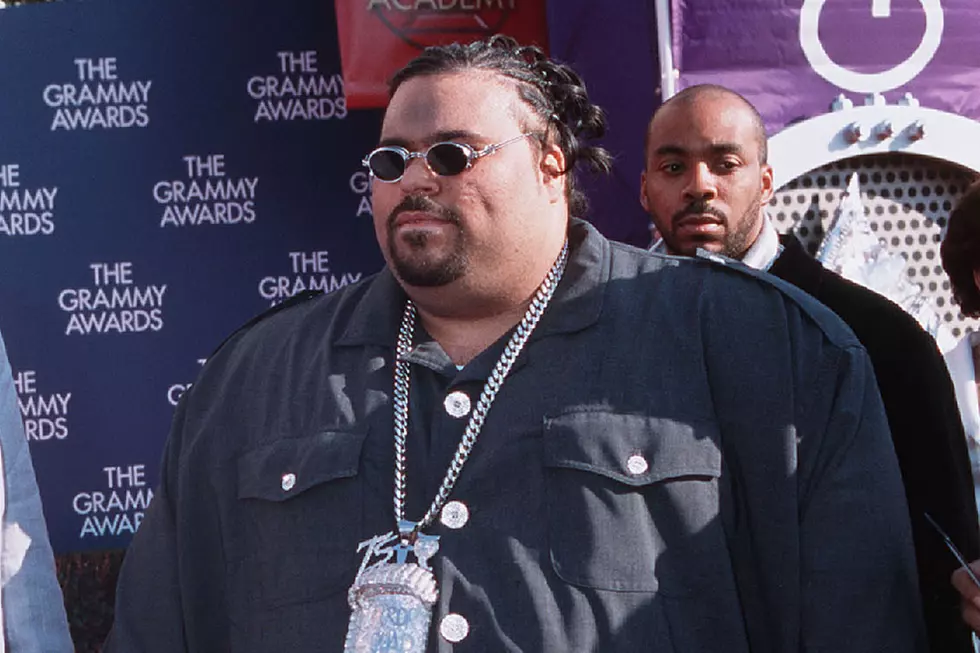 Big Pun's Widow Suing Walmart for Trademark Infringement
Frank Micelotta, Getty Images
Big Pun's widow has filed a lawsuit against Walmart for selling clothing featuring her late husband's image.
In the suit, obtained by TMZ, Pun's widow, Liza Rios says some of the clothing steals the trademark she purchased after Pun passed away back in 2000. You know the one— the instantly recognizable Jordan-like image of the rapper soaring through the air with a mic in his hand.
Rios is also suing Redbubble, the company that makes most of the Big Pun items that Walmart is selling, including phone cases, mugs and bags. Rios' suit claims Walmart and Redbubble are willfully infringing on her trademark. She is suing for all profits, and an injunction to block further sales.
Additionally, Rios wants $10 million in statutory damages from manufacturers Redbubble and Cloudflare, though Walmart was not named in that demand.
This isn't the first time Rios has engaged in battle over her late husband—she was also involved in a legal fight with Fat Joe. Back in 2014, Rios filed a lawsuit against Fat Joe, seeking more than $1 million. Rios claimed she'd struck a deal with Fat Joe to split money made by Big Pun after his untimely death in February 2000, but hadn't received any money from Joe since 2005. They eventually settled out of court.
The 25 Greatest Rap Albums of 1991