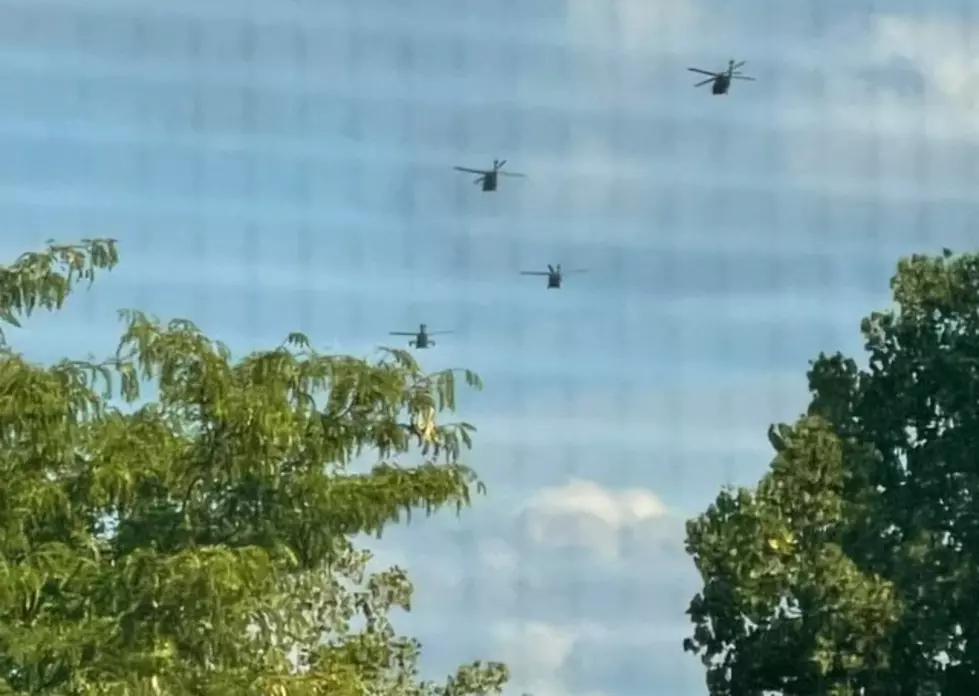 Why Were Those Black Helicopters Flying Around Grand Rapids This Weekend?
reddit.com/grandrapids
I was out of town this weekend, but sure got reports about some strange black helicopters flying around the Rockford and Grand Rapids area. Should we be concerned and scared?
Some people sure were! Thoughts from the Redditt GR website were all over the place.
There were all sorts of theories, such as -
"We're being invaded."
"The government is taking over our minds, so give in!"
"This involves chemtrails, cattle mutilation, and HAARP!"
"It's a globalist new world order thought-policing plan!"
"Going to Chick-Fil-A for takeout!"
"They are spreading Bill Gates vaccine microchips into 5G towers all over the country!"
"It's the IRS's new armed auditor squad!"
"They're coming for your guns!"
Good gravy, folks. Get a life. It's none of the above, for heavens' sakes.
No conspiracy theories or anything like that. As one, sane reader explained:
"It was an Honor flight flyover for Gold Star Families at an event in Sparta today. The Freedom Cruise: Completing the Mission. It was to honor local Gold star families who lost servicemen in combat. This year was to honor my friend Nicholas Blodgett who was killed in Iraq in late July, 04."
Remember when former President Ford's funeral was held here in Grand Rapids and the Air Force Jets did the flyover in the Missing Man formation?
We were not being attacked, having chips implanted in our brains, or having our guns secretly stolen while we looked to the skies. It was a heartfelt and honorable tribute to a past President who proudly served in the armed forces.
Hope you have a great week.
Inspirational Quotes From Gerald R. Ford