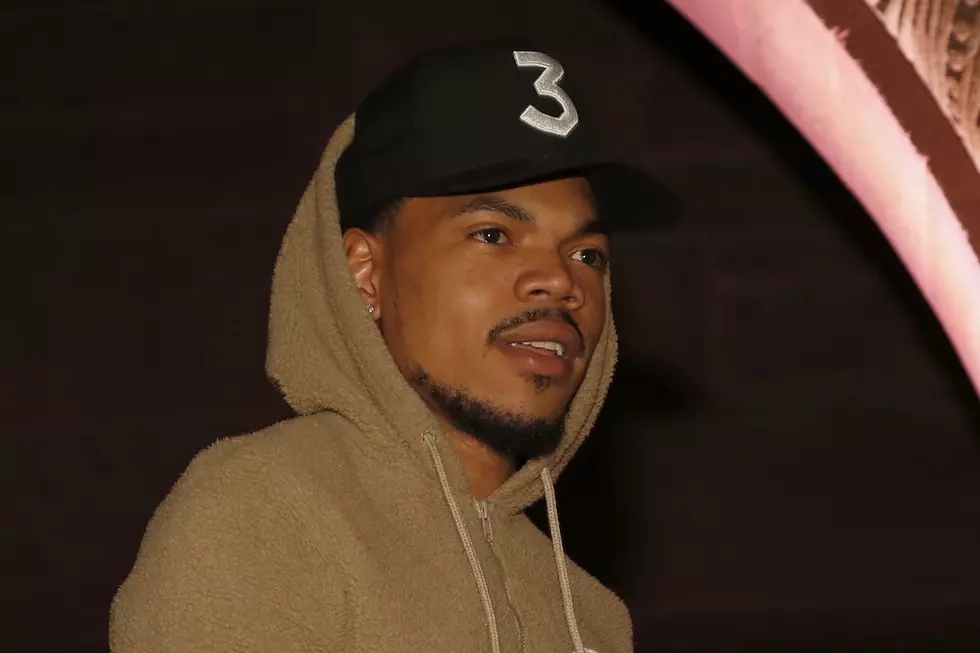 Chance the Rapper Responds to J.U.S.T.I.C.E. League's Claims of Not Paying Producers
Tyler Kaufman, Getty Images
Chance the Rapper was the toast of Twitter after he announced that SoundCloud was here to stay, but that was slightly diminished when J.U.S.T.I.C.E. League jumped on their Twitter account to slam the rapper for not paying producers.
On Saturday (July 15), a member of the production team posted a series of tweets accusing Chano of using their music without paying them. The Grammy-winning producers have made similar claims last summer after Chance used one of their beats on his 2013 mixtape, Acid Rap.
Complex was kind enough to posts J.U.S.T.I.C.E. legaue's tweets. The gist of the tweets is that Chance doesn't want to pay producers yet he wants to save a struggling streaming company (i.e., SoundCloud). Here are some of the tweets:
Chance caught wind of J.U.S.T.I.C.E. League's Twitter rant and apparently called them up on the phone. But it appears their conversation didn't go so well. Read the tweets below:
Can we all just get along?
We don't know what to make of this. We just hope that Chano and the J.U.S.T.I.C.E. League can work things out and go their separate ways -- amicably.