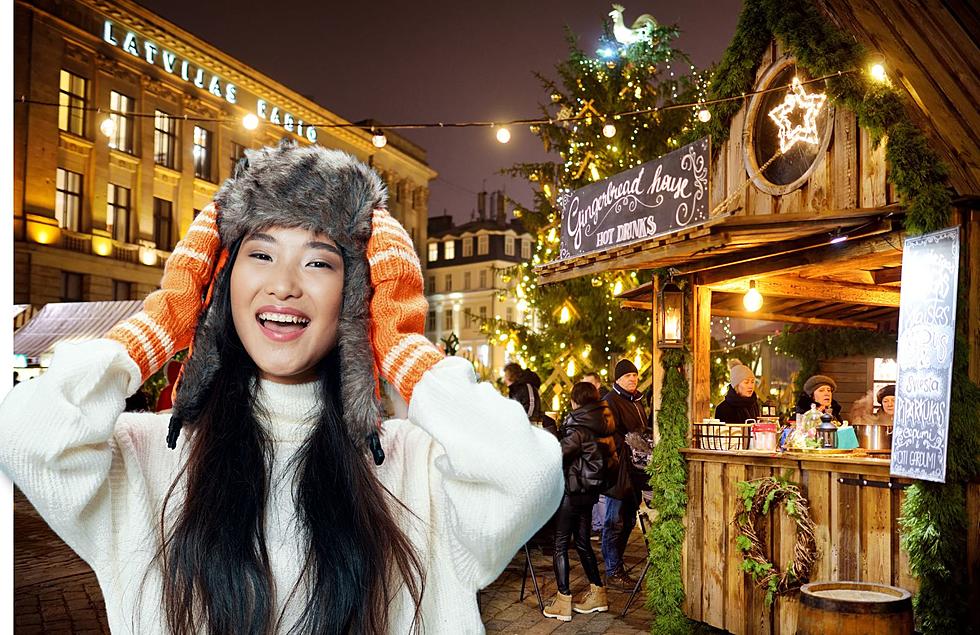 Bring The Christmas Cheer At The Best Christmas Towns in Michigan
Canva
It's Time!!
Christmastime is here! Happiness and cheer!
You can get into the Christmas spirit pretty easily in Michigan since we have one of the best festive Christmas towns.
House Beautiful compiled a list of the best festive Christmas towns in the country.
"Whether you prefer east or west, sun or snow, we've got ideas for quick getaways where you can recharge, do some Christmas shopping, or just hang out and chill. With gorgeous scenery, adorable inns, and one-of-a-kind small-town spirit at every one of these destinations, you'll find one that's right for your travel style. This year, make it a point to get away to one of the best Christmas towns in the USA for a long weekend of R&R. There's no better way to get into the spirit."
You can probably guess which town was featured.
House Beautiful's Christmas Towns
House Beautiful shared that Frankenmuth is one of the most festive Christmas towns in the country.
"Frankenmuth's main attraction is the holiday megastore Bronner's Christmas Wonderland. It's the world's largest Christmas store, so the town is worth a visit for that reason alone. But the area also features light displays, a Christmas market, and meals with Santa and Mrs. Claus at a German-inspired restaurant."
Frankenmuth may be amazing! But there are other Christmas towns that are also just as festive.
Other Christmas Towns Besides Frankenmuth
You can also get into the festive spirit at Greenfield Village in Dearborn.
Travel MI says that,
"It's so fun to bundle up warmly as you wander this lovely Michigan Christmas "town." You'll hear carolers, smell the freshly cut wreathes and trees, sip creamy hot chocolate and enjoy the happy feel of Greenfield Village at Christmas as you stroll down Main Street."
You can visit the iconic Christmas, Michigan.
My Michigan Beach shred that there is a 35-foot Santa Claus that is perfect for a photo memory.
"Despite its size, however, it's impossible to miss, since you'll be greeted by a larger-than-life statue (35 feet!) of Santa Claus himself, which makes for a unique photo opportunity. Each year during the holiday season, the post office becomes the town's most popular destination, since everyone wants their card or gift stamped from "Christmas, Mich."
Holland may be a hit in the spring but it is also a great destination for Christmas too.
"Be sure to visit the Holland Kerstmarkt, a popular Michigan holiday market, much like the open-air Christmas markets that are found throughout Europe, and don't miss the Sinterklaas Eve event, where children are welcome to follow Sinterklaas (Dutch Santa Claus) around town, pose for photos, and lear about the Sinterklaas legend as it's told in Dutch culture."
You can see the full list of festive Christmas towns in the country here.
Michigan—Your Antique Ceramic Christmas Tree Could Be Worth Some Money
You may have seen this at your grandma's house growing up. It came out for Christmas, and you had to be extra careful around it so you wouldn't accidentally break it: antique ceramic Christmas trees. These vintage trees are making a huge comeback right now. You can find newer versions in stores, but it's the older antique ones that could be worth a good bit of money these days. Take a look at some ceramic Christmas trees below to get an idea of some of the styles you should keep an eye out for.
Gallery Credit: Kristen Matthews