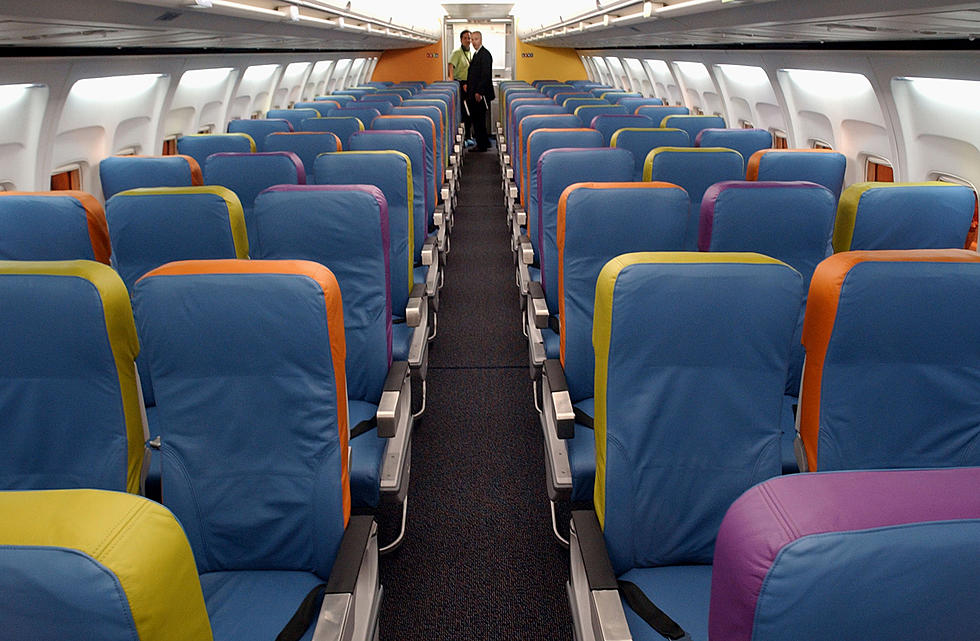 Could the End Be Near For Wearing a Mask on Mass Transit?
Getty Images
It's been a pain having to wear masks on mass transit, planes, trains, and buses since the COVID pandemic began. But, the safety of ourselves and others was the key in the decision to have these mask mandates. There is no doubt that it worked, but the American public is worn out and so wants to get back to "normal."
Well, that may happen, as a federal judge in Florida has voided the national mask mandate covering airplanes and other public transportation as exceeding the authority of U.S. health officials.
Fox 17 reported the decision yesterday by U.S. District Judge Kathryn Kimball Mizelle in Tampa, who also said the Centers for Disease Control and Prevention improperly failed to justify its decision and did not follow proper rulemaking.
For all you law types, the Judge's official ruling said this:
"The Mandate exceeded the CDC's statutory authority, improperly invoked the good cause exception to notice and comment rulemaking, and failed to adequately explain its decisions. Because 'our system does not permit agencies to act unlawfully even in pursuit of desirable ends,' the Court declares unlawful and vacates the Mask Mandate."
With 81.7% of the American population having received at least one dose of the COVID-19 vaccine, many states have sued the federal government to end the mandate claiming there isn't, as they call it, "high-quality data to support the effectiveness of mask-wearing."
So this just adds more confusion to the discussion. Some airlines, United, for example, have said they will continue to have all crew and passengers wear masks until all of this is sorted out.
Don't throw away that mask just yet. There is still a lot of wait-and-see going on.
Do I Have to Wear a Mask at the Grand Rapids Airport?
The short answer is no. The Gerald R. Ford International Airport made a statement Monday stating that they are currently monitoring the situation.
The TSA released a statement Monday stating,
Effective immediately, TSA will no longer enforce its Security Directives and Emergency Amendment requiring mask use on public transportation and transportation hubs.
Which Airlines Have Dropped Mask Mandates?
Not all of them, but most. So far, according to the New York Times, the four largest airlines in the country - United, Southwest, Delta, and American - have dropped their mandates. Smaller airlines JetBlue, Frontier, Spirit, Alaska, and Allegiant have also dropped their mandates.
Do I Have to Wear a Mask to Ride the Rapid Bus in Grand Rapids?
Nope. The Rapid announced on Twitter Tuesday morning that masks will no longer be required on city buses or at Rapid Central Station.
KEEP READING: See 25 natural ways to boost your immune system