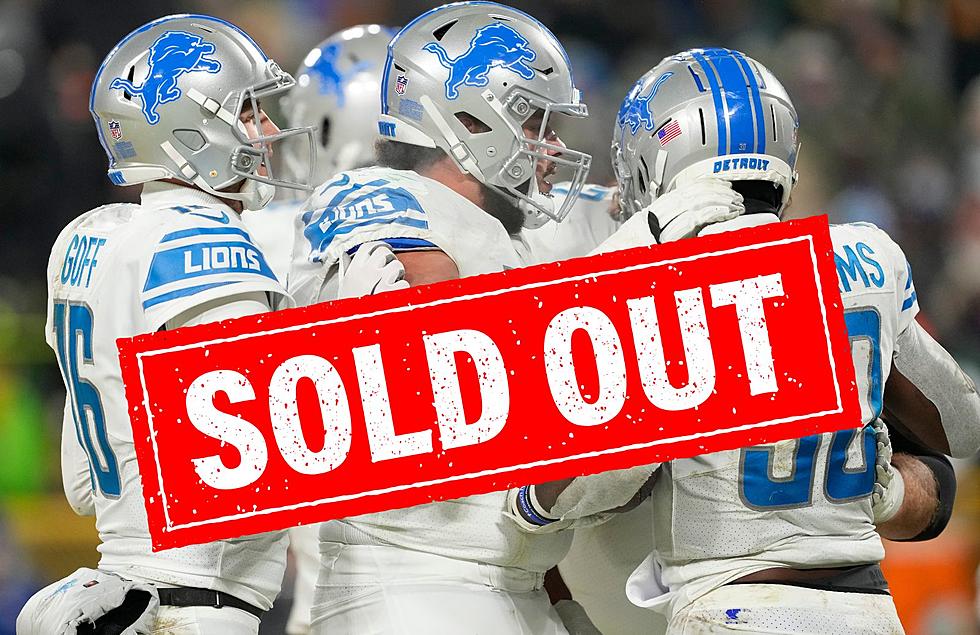 Detroit Lions Sold Out Season Tickets For The 1st Time in History
Canva
Oh BOY!
This is the first time that I am extremely proud of the Detroit Lions.
A big announcement was on Thursday morning that is huge for Lion fans!
Detroit Lions
The Detroit Lions have officially sold out their Lions Loyal memberships (season-ticket holders) for the first time since the team moved to Ford Field in 2002.
In the official statement, Detriot Lion President and CEO Rod Wood shared his enthusiasm over this history-making moment.
This is an exciting moment for our franchise. To reach this milestone as we celebrate our 90th season of Detroit Lions football makes the moment even more special. The Lions have always enjoyed a loyal and multi-generational fan base that has been the bedrock of our fan base. We can't wait for the home-field advantage that this will create inside Ford Field this season."
While I am excited, this is probably the most excited that fans have been in several decades, especially since the Lions finished last season on an 8-2 run.
According to the Pride of Detroit,
Detroit has not hosted a home playoff game in Ford Field history and haven't made the postseason since 2016.
Waitlist
If you are not one of the lucky ones who snagged season tickets, you can be added to the waitlist.
However, in order to be added to the waitlist, you have to pay a $100 deposit per season ticket you want.
Detroit Sports Nation says,
Waitlist members gain priority access to 2024 season seat selection, access to 2023 single-game and post-season presales, as well as concert presales. Ticket availability will be determined following the renewal and relocation program of current Lions Loyal Members each offseason, with waitlist members having the first opportunity to acquire new season tickets.
Maybe with this sell-out, Detroit Lions will actually have a good football season.
Highest Earning Detroit Lions of All-Time
Who made the most money playing for the Detroit Lions? These 25 players raked in some serious cash.
(All earnings are according to
Spotrac
)