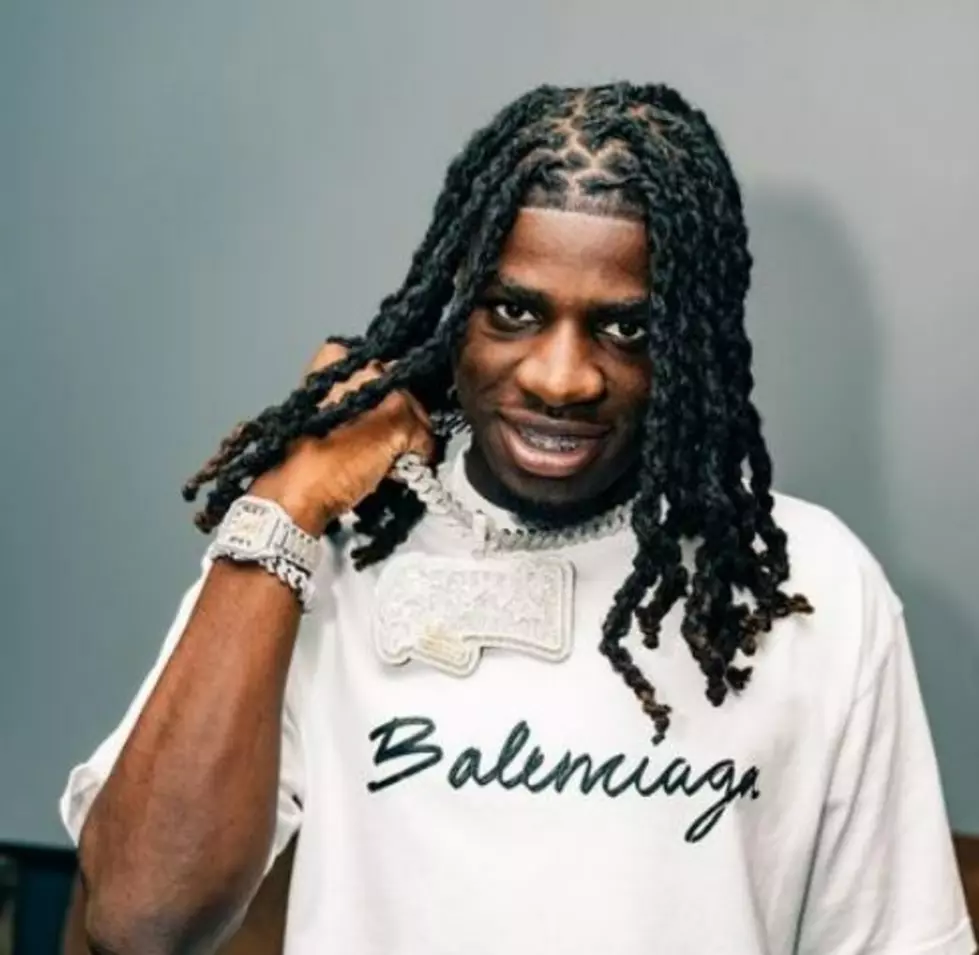 Did you know SleazyWorld Go is from Grand Rapids?
Credit: SleazyWorld Go via Instagram
This Grand Rapids-born rapper has been taking the industry and TikTok worlds by storm.
Joseph Isaac, better known as SleazyWorld Go, was born and raised in Grand Rapids.
Although he moved to Kansas City, Missouri, he always mentions his Grand Rapids ties.
View this post on Instagram
While on The Bootleg Kev Show Podcast, SleazyWorld Go can be heard repping the 616 and 816 area codes.
He also reps his home areas in an interview with Bleu Mag.
"I was born in Grand Rapids, but Kansas City was my second home. I grew up in two different vibes. Growing up in Grand Rapids, the neighborhood felt like one big community. Everyone would be outside throwing barbecues; everyone knew each other! Kansas City has its vibes; it's more of a party city. Life is different in both cities, but it made me who I am."
After his release from jail and his relationship ending, he entered his "Sleazy" mode and released his first track, "Sliding."
Between 2020 and 2021, SleazyWorld Go released Big Sleaz, The Sleazy Way, Thug You, and Sleazy. In April of 2022, SleazyWorld signed with Island Records and released the viral hit, "Sleazy Flow."
After the song went viral, he added heavy-hitter, Lil Baby, to the remix, which debuted at number 47 on the Billboard Hot 100. According to Billboard, the 24-year-old rapper was set to release his debut studio album, Comer, in July.
However, as of now, there is no updated release date for the project. While the album is on hold, SleazyWorld just teamed up with St. Louis' very own, Big Boss Vette, on the track, "How TF."
View this post on Instagram
A post shared by Sleazy (@sleazyworld_go)
On August 26th, SleazyWorld released a new track called "India Me."
See August 2022 New Music Releases
See Rappers We're Most Thankful for This Year
Lil Nas X, Young Thug, Megan Thee Stallion and more.