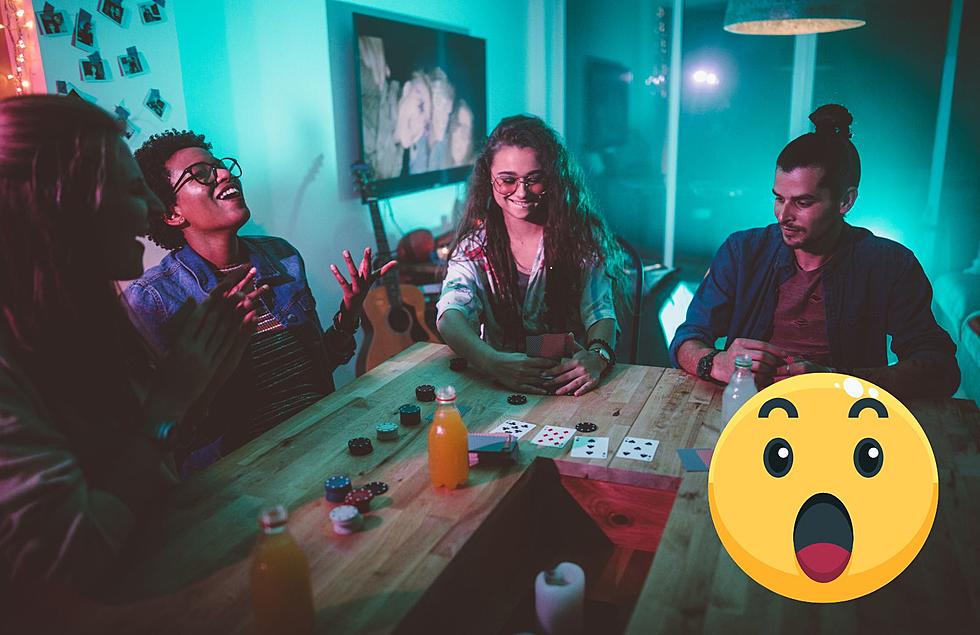 Play, Stay, and Sip Away At This Downtown Grand Rapids Board Game Lounge
Canva
As a lover of board games and trivia, I have never felt so seen by this lounge in downtown Grand Rapids.
Why would you not play Uno and drink a cocktail?
A little trivia and tequila is cute!
That is precisely what you can do at this establishment called House Rules.
What Is House Rules?
First off, how iconic is the name of this lounge?
House Rules Board Game Lounge is West Michigan's first board game lounge.
Their Instagram shares that they have
"combined a board game retail store and a bar. Play, Stay, and Sip Away!"
How does that not sound like a good time?
Besides the gaming lounge, they also have events that happen through the month, including a Dungeon and Dragons Open Pay on August 27th.
You can check out all of the events here.
How Much Is It To Play A Game?
As of May 1st, House Rules charges a $5 gaming fee for each person who is 12 years and older. Children under 12 are free with a paying adult.
"How does this work? Each guest will be charged a $5 gaming upon arrival. The $5 fee is waived for any House Rules event like Cribbage, Gaymer Monday, Magic Wednesday, etc.. The fee is also waived if you're just shopping or having a drink."
House Rules has so many board games that you can choose from, including Clue, Connect Four, Guess Who?, Monopoly, and more!
You can check them out here.
What Type of Drinks Do They Have?
Their bar has over 20 rotating local cider, craft beer, mead, and seltzer drafts. They also have non-alcoholic draft options too.
As a wine lover, I am so excited that they have wine, cider, tea, coffee, kombucha, seltzer, and more.
Non-Alcoholic Beverages
Hot coffee, tea, & cocoa
Draft cold brew nitro coffee and tea from Alt City Beverage
CBD Seltzers & Energy Drinks from Dram Apothacary, Suu Kuu, Untitled Art, HighDrate, & Kona Gold
Soda Pop from Northwoods, Sprecher, Casamara Club, Brix, Faygo, Fentimans, and Jones
Water & Seltzers from Liquid Death, Boxed Water, and ubr
Juices from Nantucket Nectar and Vitamin Water
Energy Drinks from Red Bull and Monster
Packaged cold brew coffee & tea from Ferris Coffee, Reputation, Dark Matter, Great Lakes Coffee, Arizona, and Teavana
Is There Any Food Options?
House Rules does offer snacks like their toasted Field & Fire pretzel and beer cheese and popcorn.
However, you can bring your own food or have food delivered to House Rules.
Are Kids Allowed?
Absolutely! According to their website, they are family-friendly at all times. They also provide high chairs and kid-friendly games.
LOOK: 35+ New West Michigan Bars and Restaurants to Check Out
West Michigan is a great place for foodies!
More than 35
new restaurants and bars
, including Mexican restaurants, seafood restaurants, pizza joints, cocktail lounges, and more have opened up in West Michigan in the past year.
How many have you been to?
Please Stop Doing This at Michigan Bars. Bartenders Will Love You
When you're out enjoying some drinks with family or friends, stop doing these things. Just be kind and decent.