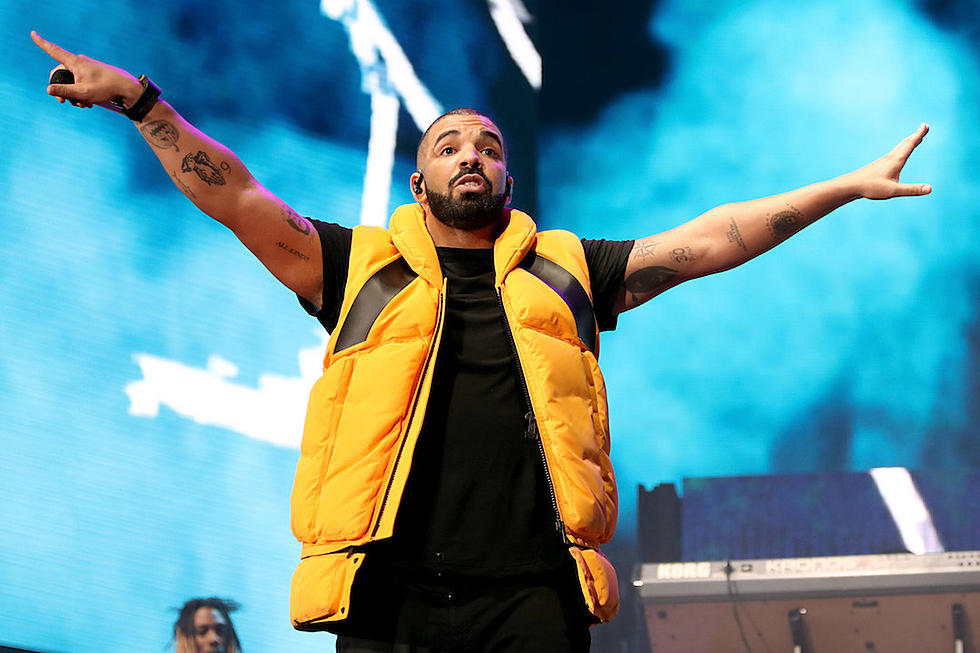 Drake Beats Lawsuit Over 'Pound Cake/Paris Morton Music 2′ Sampling With 'Fair Use' Argument
Christopher Polk, Getty Images
Drake is winning again—only this time in court.
On Tuesday, his lawyers were able to convince a judge that his song "Pound Cake/Paris Morton Music 2," featuring Jay Z from his 2013 album Nothing Was the Same, fairly sampled a 1982 spoken-word recording, "Jimmy Smith Rap," and that there is no liability for copyright infringement, according to The Hollywood Reporter.
Drizzy's win is particularly significant because "fair use" arguments are rarely applied in song crafting. The lyrics in debate come from jazz musician Jimmy Smith.
"Jazz is the only real music that's gonna last," states the lyrics. "All that other bullshit is here today and gone tomorrow. But jazz was, is and always will be."
On Drake's song, it's cut down to say:  "Only real music's gonna last," states the sampled portion in Drake's track. "All that other bullshit is here today and gone tomorrow."
Ironic given that Drake is a hip-hop artist. That actually became the basis of the argument from Smith's team, who said that musician wouldn't have approved the sample because he didn't like hip-hop.
The judge in case said the part Drake took from Smith's statement was "reasonable."
"Far from being extraneous to 'Pound Cake's' statement on the importance of 'real' music, Defendants' use of the lines describing the recording of Off the Top serve to drive the point home," the judge wrote. "The full extent of the commentary is, in this Court's view, that many musicians make records in similar ways (e.g. with the help of A&R experts or the stimulating effects of champagne), but that only 'real' music — regardless of creative process or genre — will stand the test of time."
Take a listen to the song below.
20 Unforgettable Mixtape Moments of the '00s