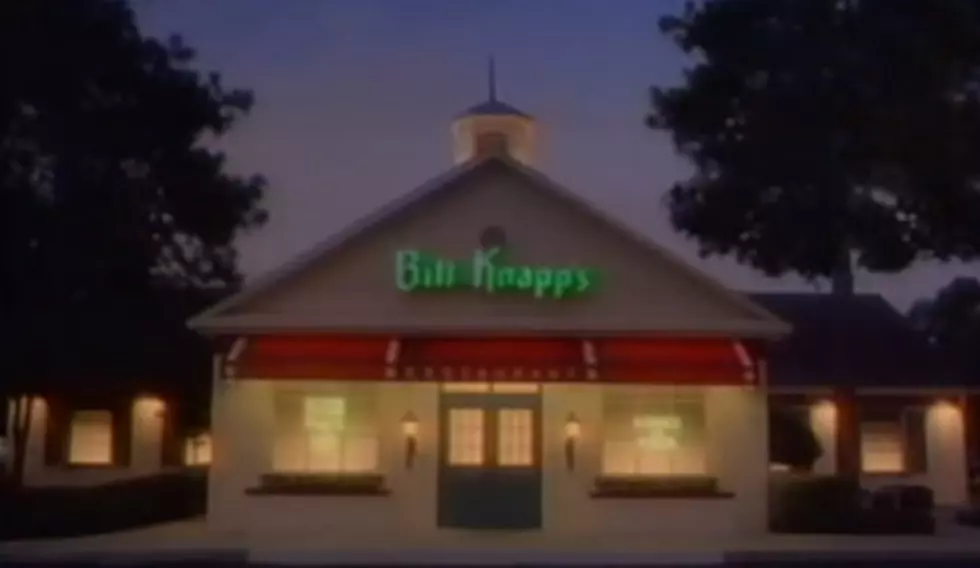 Who Remembers Bill Knapp's?
Chris Valentine via YouTube
I do, that's for sure. The fried chicken, meat loaf, au gratin potatoes, mmmm, special soups, and, ahhhh, the chocolate cake. What a meal.
John Robinson, from our sister station 99.1 WFMK in Lansing, wrote about Bill Knapp's and how he missed it so. Soooo, It got me thinking, and remembering, and drooling,(I usually don't do that on my good days), about all the wonderful family meals we had at Bill Knapp's when our girls were growing up. It made me a bit sad, too, that now they couldn't share the same tradition with their children.
Bill Knapp's restaurants were all over Michigan, Indiana and Ohio. They had 60 or more locations in their hey-day's from 1956 to the early 2000's.
Remember the chocolate cake you would get if it was your birthday? Remember Bing Crosby would sing Happy Birthday as they served the cake? (Life was tough and Bing needed the work.) You can still buy the cake in many grocery stores.
Bill Knapp's was a true family restaurant, and we made many memories there.
I'll never forget when our girls were little and we're all tucked into a booth, having a few fights along he way because, hey, that's what little girls, ages 2, 4 and 6, do. All of a sudden, true story, little Jenny says, "I have to go pooties." (her version of POOP) So, I, in my best sarcastic tone, say, "why don't you say it louder so everybody can hear?" And, she did! A little girl has never been taken to a bathroom faster in her life!
Oh, the good, innocent times we had. I miss you Bill.