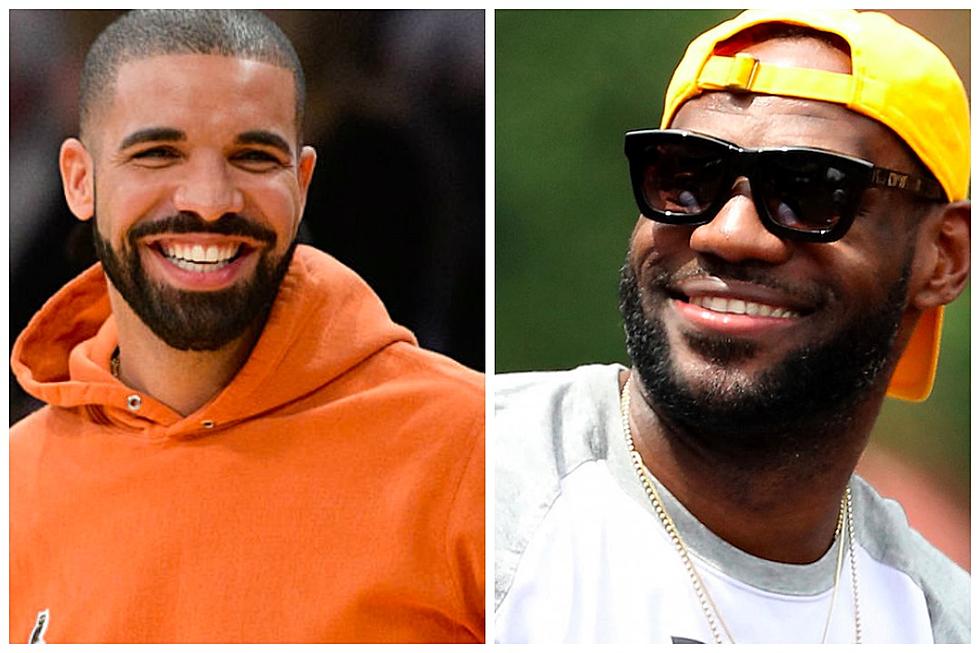 Drake Is Making a New Song to Celebrate LeBron James's 30,000 NBA Points
Noel Vasque/Mike Laurie, Getty Images
Drake is taking his love of basketball to another level—he just announced that he's making a song in honor of LeBron James hitting the 30,000 point mark.
James hit another NBA milestone last night (Jan. 23), when he scored the 30,000th point of his career. It's an incredibly impressive feat, and adding to it, James is the youngest player ever to hit the mark.
One of the first people to line up to celebrate his accomplishment was Drake, who recorded a short clip for Uninterrupted, in which he promised a new song to soundtrack LeBron's latest career move.
"LeBron, I'm honored to be part of yet another historic night. 30,000 career points, it's incredible," Drake says in the clip. "It seems like every time we look up you're setting another milestone or breaking another record. I always tell you you're one of the most inspirational people in my life. I'm honored to call you a brother. Every time you do something like this, I always try to get in the studio and make the song that will go with the moment, so I'm excited to go to work tonight."
Drake promises to celebrate with expensive wine before comically dropping the bottle on the floor, and ending the clip on clean-up duties, before wishing his "brother" well.
Drake's affinity for the NBA is well documented. Just last week, he expanded his relationship with the Toronto Raptors, and in addition to his global ambassador title, will now play a prominent part in the team's new "Welcome to Toronto" campaign.
Take a look at Drake's promise for a new jam in honor of LeBron below.
25 Best R&B Albums of 2017