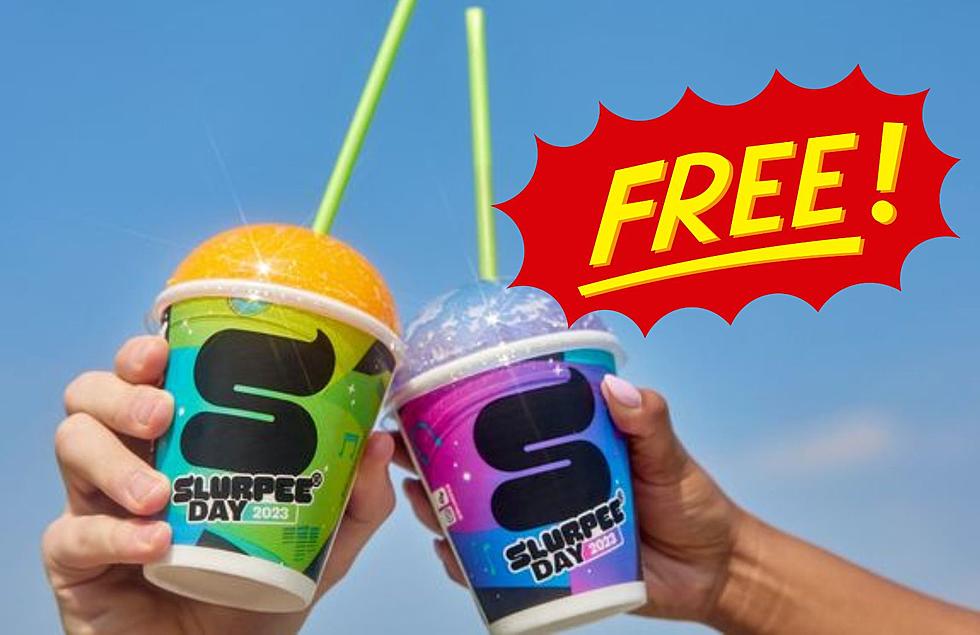 Grab Your Free 7-Eleven & Speedway Slurpee At These West Michigan Locations
Canva/7Eleven
It is July 7th so you know what that means!
It is 7-Eleven Day!
The iconic gas station and convenience store has been in operation for nearly 100 years!
7-Eleven
If you have no clue what 7-Eleven is known for, you will learn now!
They are best known for their Slurpees!

In honor of the convenience store chain's 96th birthday, all 7-Eleven stores are giving away FREE small Slurpees!
Yes! You heard me! FREE!
This marks the 21st year in a row that the company has been giving away free Slurpees.
Plus, they have new limited-edition Slurpee flavors this year:
Sprite Lymonade Legacy
Summertime Citrus
Fanta Dragon Fruit Zero Sugar
Hibiscus Lemonade
Slurpee Secret
While the secret has passed, it is only right that I share it with you for next year.
You do not have to wait till 7/11 day to grab your free Slurpee. You can get one on Monday if you are a member of the 7Rewards or Speedy Rewards loyalty program.
Do you know where you can snag one in Michigan?
West Michigan Slurpee Locations
While there are no 7-Eleven stores in Grand Rapids, there are two locations in West Michigan where you can claim your free Slurpee.
The closest one to Grand Rapids is actually in Zeeland.
Take a roughly 30-minute drive to 8570 Homestead Drive in Zeeland. The free Slurpee is worth the extra effort.
Also, there is a 7-Eleven store in Kalamazoo at 3726 Mt Olivet Road.
If you cannot get to a 7-Eleven, the promotion is also happening at Speedways!
West Michigan Speedway Locations
There are several Speedways in Grand Rapids! You can definitely get a free Slurpee today!
Speedway on Leonard NW - 400 Leonard St NW, Grand Rapids, MI 49504
Speedway on Michigan - 1212 Michigan St NE, Grand Rapids, MI 49503
Speedway on Leonard NE - 1533 Leonard St NE, Grand Rapids, MI 49505
6 Michigan-Themed Cocktails to Sip On This Summer
Whether you're on the boat, at Lake Michigan, or sitting poolside, here are some thirst quenching Michigan-themed cocktails to sip on '
All Summer Long
'!