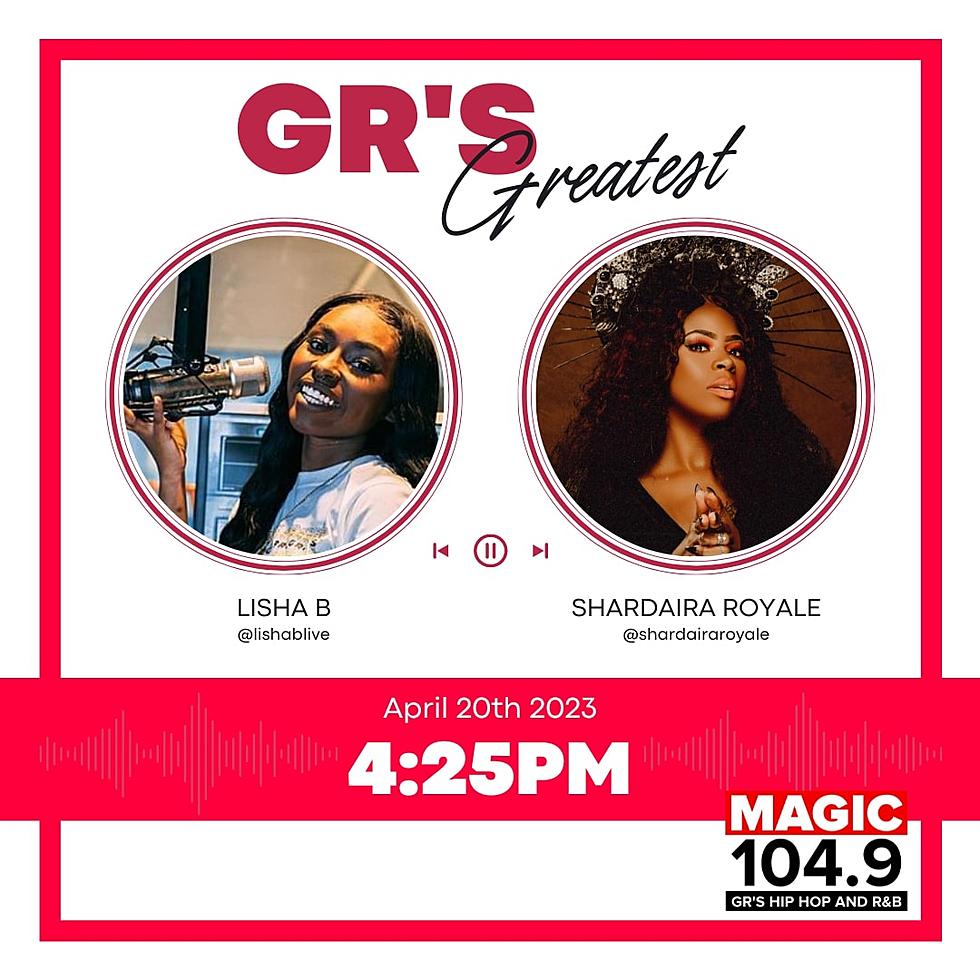 GR's Greatest: R&B Singer Shardaira Royale
Lisha B
GR's Greatest is all about catering to local talent in West Michigan.
For the first edition of GR's Greatest, Lisha B could sit down and chat with Shardaira Royale on The Afternoon Lituation.
Born and raised on the southeast side of Grand Rapids, Michigan, Shardaira Royale is an American singer and songwriter, author, and actress.
In 2022, she established her own publishing company entitled Shardaira Royale Publishing.
After starting her publishing company, she officially released my first single, "Down Bad" from her first EP "ASSASSIN".
Shardaira Royale has also released a new music video for another single off of her EP, "Enchanted."
She is a refreshing spark to the R&B genre with a bright future in music, entertainment, and acting.
Besides working on her music, she is also currently working on two lead roles in a movie. Also, another movie with details is coming soon.
Shardaira Royale Full Interview
How can I support Shardaira Royale?
You can listen to Shardaira Royale's music on all digital streaming platforms, specifically her latest EP, "ASSASSIN."
You can also follow Shardaira Royale on all social media platforms to keep up to date with her upcoming releases and events.
Are you a local artist in West Michigan?
Want to snag an interview on the #1 radio station for Hip-Hop?
Click here to submit your music.
Michigan Celebrities First Jobs
Before they became famous they had regular jobs just like us.