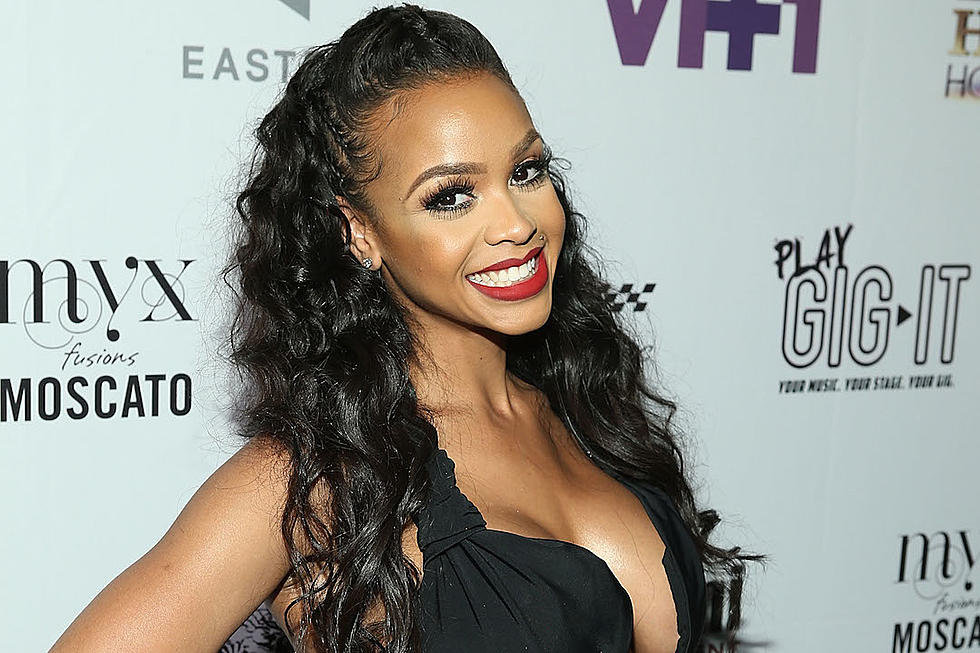 Masika Kalysha On Co-Parenting With Fetty Wap: 'We've Come a Long Way'
Jesse Grant, Getty Images
Masika Kalysha has been doing a lot since she gave birth to her baby girl, Khari Barbie. The Love and Hip-Hop: Hollywood star has been in the studio, she's working on new music and it's an open reflection of her past experiences. TheBoomBox caught up with her in Hollywood, CA at the Amazon Fire TV Lifestream concert.
"I have two songs that are out right now, 'My Own' and 'Black Cinderella,'" Kalysha said. "But I'm working on my EP right now. Working on it with some amazing producers--I'm just like 'oh my God.' It's going to be a really great sound. It's a great story. I'm writing all my own stuff so it's really my own story, just saying the s--t that I want to say. Its really fun and I'm excited about it.
"I just like to talk about things that women think but don't say so think of all the songs with men talking about everything they want to say, I kind of do that. I say what women think in a mens way, but make it more feminine. So it's edgy. It's like Rihanna and Miley Cyrus having a love child."
Masika is also getting back to Love and Hip-Hop Hollywood. Season 4 is in the works and the Chicago native plans to be more involved this time around. It's unclear if her daughter's father Fetty Wap will be on the next season of LHHH but it seems as though the two have gotten co-parenting under control after all the previous drama from last year.
"I was pregnant most of last season so I had taken a month off before and a month off after," Masika explains. "So I was only on, like, half the season--but it really didn't matter because they still f--ked with the kid anyways. But you know being a mom is my first priority."
But LHHH is going to feature a lot more Masika this time around.
"Now that my daughter is ten months old. I have a full-time nanny now, so this season will be different. I'm still a full-time mommy but with the help of my nanny and my sister, I just have a great support system. So you'll see me more."
"[Me and Fetty] are great. We talk everyday. We've come a long way, you know, probably have a long way to go too. But right now all I can say is things are great."
33 Best Booties Featured in KING Magazine