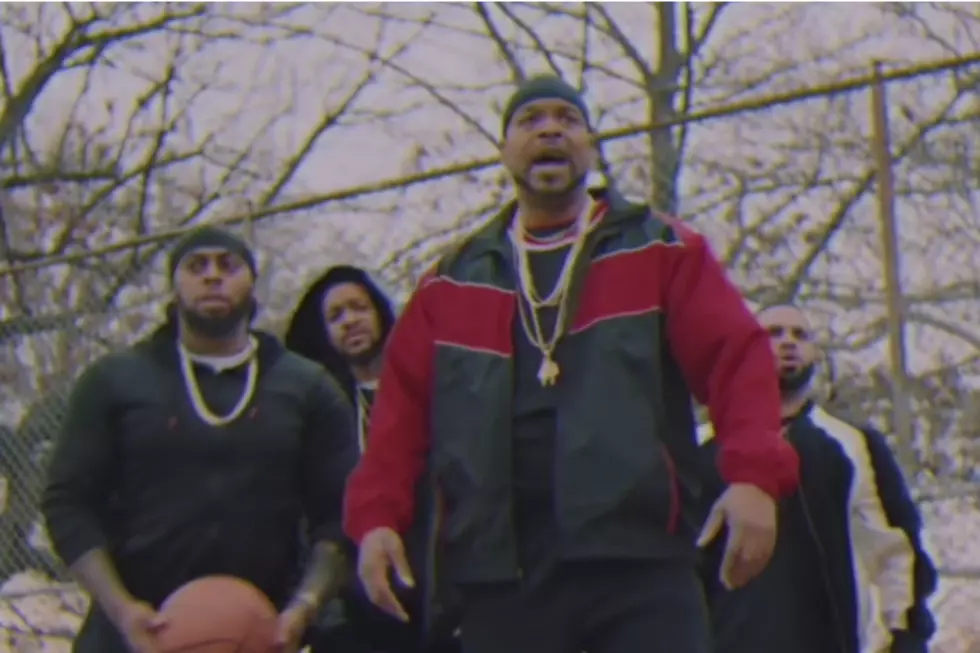 Method Man Plays a Ruthless Gangster in Parody of 'The Fresh Prince of Bel-Air' Intro on 'SNL'
Saturday Night Live via YouTube
Will Smith's comedy sitcom, The Fresh Prince of Bel-Air was must-see TV when it aired in the early 1990s, and it had one of the most memorable theme songs of any show ever. The premise was simple. Will gets into a fight with some ruff necks on a basketball court and is forced by his scared mother to move with his uppity family members in a mansion in Cali. Hilarity and hi-jinx ensue.
On Saturday Night Live last night (Jan. 20), the show decided to put a spin on the well-known intro with the help of Method Man. In SNL's parody version, things start off the same, with the faux Will catching the fade from some dudes on a B-Ball court, one of which is played by Meth. But, from there, things play out like a Michael Bay movie.
Instead of that being the end of that situation, as it is in the real show, the group of goons follow Will to the West Coast to exact revenge for one of their homies getting popped. The next thing you know, brawls are breaking out, shootouts are popping off in warehouses and people are getting bodied. It's definitely not the version we remember.
Method Man continues to expand his portfolio in the acting field. Last year, he played in the HBO series The Deuce. Earlier this month, it was announced he will be playing in the reboot of Shaft.
Watch the hilarious The Fresh Prince of Bel-Air parody below.
See 18 of theFunniest Hip-Hop Moments on 'South Park'