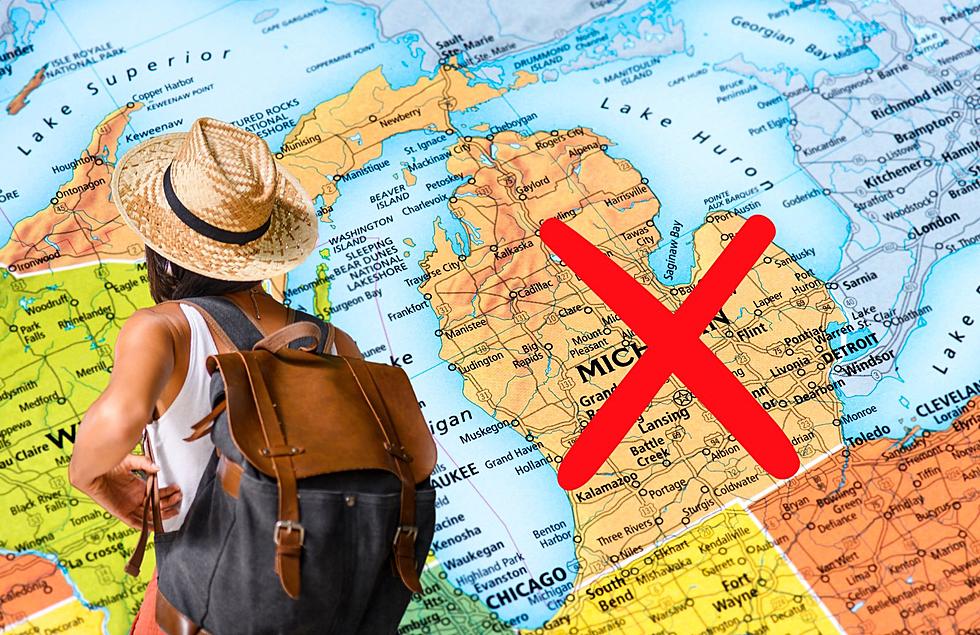 This Michigan City Is The #1 U.S. City To Avoid Traveling To At All Costs
Canva
With their list of airlines that you should avoid and hotel dealbreakers, The Vacationer figured out what cities people should steer clear of this busy holiday season.
"Now, we are curious about what major US cities Americans avoid at all costs. We selected 34 cities based on a combination of population size and visitor popularity to get a variety of major US cities across the country. Then, we asked Americans which of these cities they avoid traveling to at all costs."
If you are planning on traveling to any of these cities, you may want to change your mind.
Top 10 of The U.S. You Should Avoid
Here are the top 10 cities that you should stay away from, especially this holiday season, according to The Vacationer.
10. Dallas, Texas
9. Miami, Florida
8. Austin, Texas
7. San Francisco, California
6. Anaheim, California
5. Baltimore, Maryland
4. New York City, New York
3. Atlanta, Georgia
2. Chicago, Illinois
Sadly, Chicago is not the only Midwest city to be featured on this list because there is a Michigan city that has taken the top ranking.
What Michigan City Should You Avoid?
Drumroll please...
Sitting in the top spot of cities that you should avoid is Detroit, Michigan.
It is truly sad to see a Michigan city on this list. I was truly confused when I saw it so I had to understand why it landed on the list.
"Detroit, Michigan is the major US city most avoided by American travelers. Nearly 23% of American adults stated they would avoid traveling to Detroit at all costs. This means nearly a quarter of Americans will not travel to Detroit under any circumstances. Based on the recent census, the 22.5% that said this represents more than 58 million people. With those statistics in mind, I have visited Detroit several times myself and have not experienced any issues."
Are you planning to travel to any of these cities this year?
You can see the full list here.
The One Michigan City To Avoid Traveling To At All Costs
Looking to travel on your vacation? You may want to think twice before going to these places.
Take a look at where across the country and in Michigan, you should avoid.