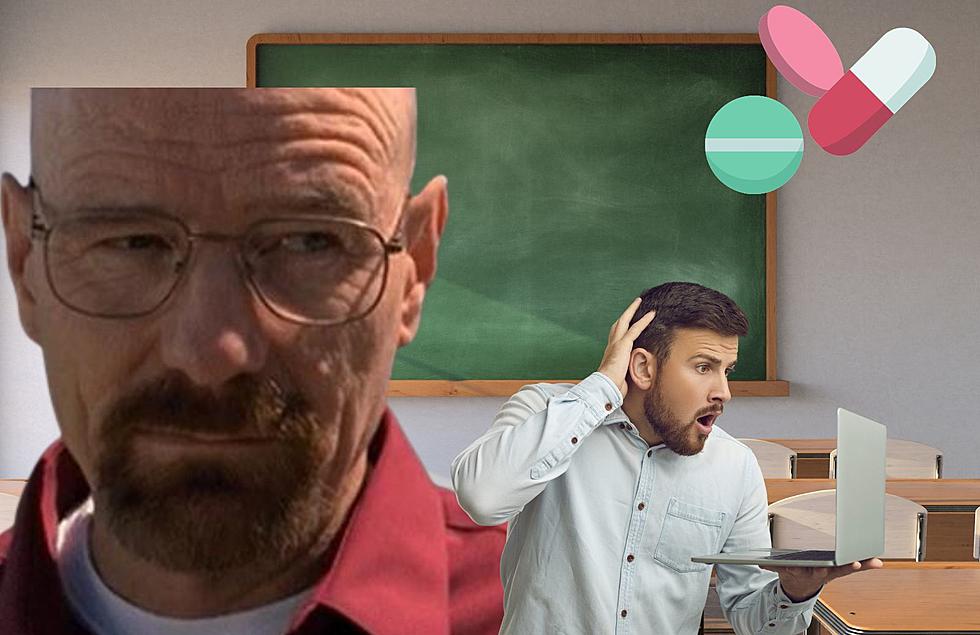 Breaking Bad? Michigan Teacher On Leave After Students Discover Meth Lab Arrest
Canva
Michigan may have its own Walter White!
If you had no idea that your children are private investigators, you should know now.
Let me tell you how a bunch of MSU students found out their teacher had a criminal history.
What Happened?
On September 29th, The State News reported that Michigan State University kinesiology teacher, Brendan Doyle, was put on leave after students found news articles that connected him to a drug bust in Louisana.
The news reports stated that in March 2020, sheriff's deputies of Lafourche Parish, Louisiana found a meth lab,
'under a bridge over a canal' with 'smoke coming from a bucket.'
In the press release, it was revealed that Doyle, then a professor at Nicholls State University, was connected to the lab and had a warrant out for his arrest.
He fled the state soon after, however, and was later arrested.
They arrested Doyle after he was seen packing a moving truck at his residence. He was charged with 'creation or operation of a clandestine laboratory for the unlawful manufacture of a controlled dangerous substance.'
In an email from Captain Brennan Matherne to The State News, he confirmed that Doyle was found guilty of his connection to the found meth lab.
Based on our jail records, I can see that he was found guilty and served a sentence and was released.
However, the sentence did not show up on the criminal background check that MSU did when they hired Doyle in the fall.
On Rate My Professors, there is a rating from October 27th, 2021, about Doyle's time at Nicholls State University that reads:
Was cooking meth whenever he was teaching us, and would blame us for cheating on our tests when COVID first hit. 11/10 do NOT recommend. Also ran away from the cops regularly and told us it was out of state family emergencies.
Student Reactions
Generation Z are private detectives, if you didn't know, because it did not take long for students in Doyle's class to figure out his criminal history.
I found out about this situation through a TikTok posted by yunggravysfuturewife.
In the video, she shared how Doyle was her roommate's teacher. She continues by sharing that her roommate told her that Doyle canceled the first five classes.
♬ original sound - yunggravysfuturewife
After the class cancellation, the article from The State News was published.
According to the State's article, Doyle was also known for having outbursts in the classroom, which was why students became suspicious in the first place.
Once the students found the press releases and news articles about the 2020 drug bust, they shared them in their class' GroupMe chat.
Kinesiology sophomore Mackenzie Allbee shared with The State:
Everyone was really shocked, but everyone also already knew he was a little crazy from the first two classes, he had those angry outbursts. Everyone was in shock and just disappointed with the university.
As of now, Doyle is on leave.
There are some crazy things going down at MSU.
Best Places to Watch MSU Football in the Lansing Area
Attending an MSU football game is fun, but Spartan fans also like to watch the game at their favorite sports bar or restaurant. Check out these Lansing area locations to watch the game.